diVa Tyte
Conveniently located to serve the areas of Los Gatos and San Jose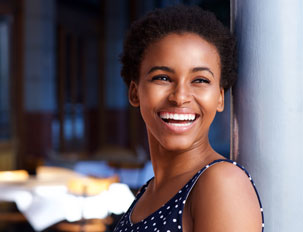 Vaginal health issues following childbirth or menopause are common, but that doesn't mean you have to live with uncomfortable side effects. With diVa and diVa Tyte laser vaginal rejuvenation treatments, you can improve vaginal health and feel more like your younger self again.
How does laser vaginal revitalization work?
The diVa laser uses Hybrid Fractional Laser technology to customize treatment for your specific needs. The first laser works to resurface the vaginal wall by replacing it with new and healthy tissue, while the second laser heals collagen in the layers of tissue. This vaginal rejuvenation treatment can be combined with diVa Tyte laser treatment to increase the overall appearance of labia. If you have had children, or are going through menopause the combination of these two treatments can help restore vaginal health and appearance.
What to expect during laser vaginal rejuvenation
The actual treatment time for diVa laser vaginal rejuvenation is 3-5 minutes. Everyone is different, so the amount of treatments needed varies, but is typically 1-3 procedures spaced 4 weeks apart and one treatment every 6-12 months to maintain vaginal health. Most patients don't find laser treatment to be uncomfortable, but a topical anesthetic may be applied if necessary. While we recommend refraining from sexual intercourse in the 48 hours following diVa laser treatment, you may otherwise return to your regular daily routine without downtime.