Our Services
Conveniently located to serve the areas of Los Gatos and San Jose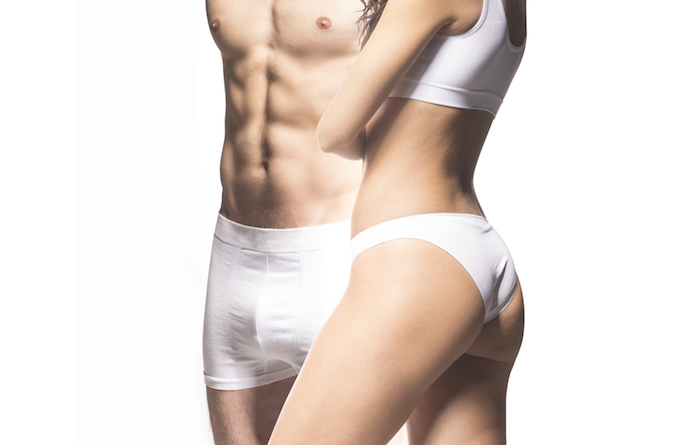 Wellness services at Swan Medical are designed to comprehensively address a woman's intimate health. Whether you're looking to treat specific conditions or just making sure that you can enjoy everything that comes with being a woman, Dr. Peter Castillo is at the forefront of this field, and treats women in a compassionate, understanding, and caring environment that has earned his practice glowing patient reviews. There's no one like you, but that doesn't mean that you're the only one experiencing some of the unfortunate symptoms that can affect women at the various stages of life. Know that you are not alone, and that the team at Swan Medical is here to help. 
Dr. Castillo offers his patients a free case review to get started. This is an opportunity to meet with him and discuss your concerns. It can even be conducted from the comfort of your home. Patients have the chance to learn more about their symptoms and the many effective treatment options available to them at Swan Medical. Our team is committed to making it easy to feel your very best. To get started, call our Los Gatos offices at (925) 905-9922 or fill out a convenient online form to set up an appointment.
Before & After Photos
About
Women's bodies are capable of miracles, but working wonders can take its toll. That's why Swan Medical offers a wide range of services to treat many of the concerns that arise over the course of a woman's life. Whether it's restoring a youthful glow and looking your best, making sure that you have rewarding romantic experiences, or restoring the areas so often affected by pregnancy and the natural aging process, our services ensure that you are able to lead a happy, healthy life.
Feeling Good About Intimate Wellness
Taking care of your sexual health is a serious responsiblity, but it can also be immensely rewarding, and impact all facets of your life. In fact, The World Health Organization describes sexual health as encompassing emotional, mental and social well-being in addition to physical health.(1) But there are many factors that can keep women from enjoying sexual activity. Changes to the vagina and imbalanced hormone levels can rob a woman of the satisfaction that she deserves.  Luckily, there are treatments that can improve a woman's sexual function and ensure more pleasurable intimate experiences. 
Vitality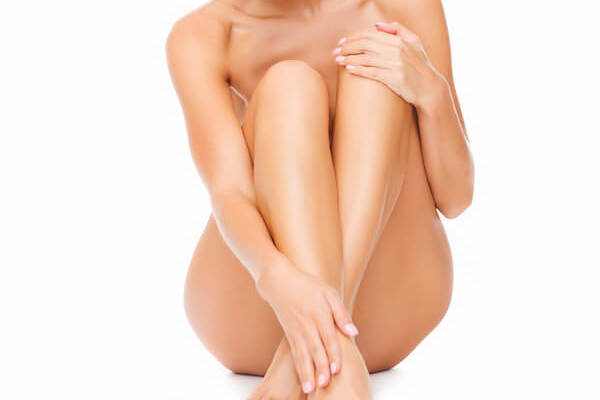 Bio-Identical Hormone Replacement Therapy can restore much-needed hormonal balance. Whether you're struggling with the symptoms typically attributed to age or just not feeling like yourself, it's often hormones that are to blame. As a woman transitions from her peak reproductive years, to her late reproductive years to peri-and post-menopause, the various hormones that her body produces fluctuate. Some increase in production while others wane dramatically.(2) After learning more about the symptoms you're experiencing and performing a test to analyze your hormone levels, Dr. Castillo will be able to devise a personalized therapy to restore hormonal balance and help you feel your best.   
Cosmetic Surgeries and Therapy
But as we all know, sexual health isn't always a matter of function. Feeling sexy isn't always easy, even if you are in perfect health. That's why your intimate aesthetics are an important part of your well-being. Dr. Castillo offers a range of cosmetic surgeries and non-surgical therapies in order to make you feel beautiful, and ready to express your desires. An intimate makeover at Swan Medical can be custom-tailored to address your concerns. 
Labiaplasties, perineoplasties, and vaginoplasties can surgically tighten and restore a woman's anatomy for better emotional and physical comfort with long-lasting results. And, today's technological advances have introduced non-surgical treatments like DiVa, which can improve tissue health and sensation using applications of gentle laser energy. This can also improve symptoms of urinary stress incontinence by strengthening the muscles of the pelvic floor – the muscles that "keep it all in place." 
Pelvic Health
For such a relatively small area of the body, a woman's pelvis certainly has a lot going on. And, it's all held in place by the pelvic floor muscles. This crucial group of muscles holds the bladder, vagina, uterus, small bowel and rectum in their correct locations. But when these muscles are weakened, the organs can begin to droop, resulting in urinary incontinence and uncomfortable sensations of pressure.
Causes of Pelvic Floor Disorders
Pregnancy
Obesity
Chronic coughing
Cancers of the pelvic organs
Hysterectomy
Constipation
Pelvic floor disorders can include urinary incontinence, pelvic organ prolapse (POP), and bowel dysfunction. Affecting millions of women worldwide, this has an enormous impact on each woman's quality of life. In fact, one-third of all women will suffer from these disorders before reaching menopause, and 45% of all women will experience these conditions after menopause.(1)(3) Urogynecology is the field of medicine that deals with this delicate area, and is Dr. Castillo's specialty. If your life is being affected by a pelvic floor disorder, seek help from a compassionate expert. Take back control by scheduling your initial appointment at Swan Medical by calling (925) 905-9922 today. To learn more about the conditions that Dr. Castillo treats on a regular basis, follow the Swan Medical blog and our social media accounts on Facebook and Instagram!
Aesthetics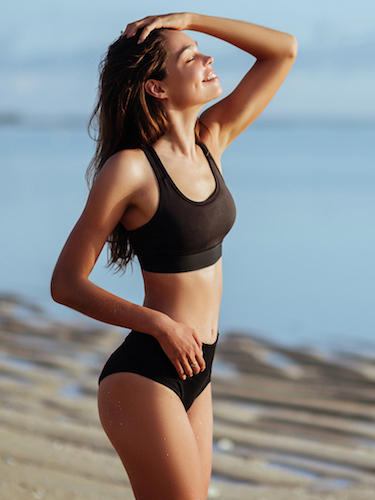 Once you've worked on restoring that inner glow, make sure everyone can see it! Swan Medical also has a full suite of aesthetic services that can help turn back the clock and keep you feeling beautiful. An IPL photofacial and laser services like Halo can smooth and even skin, erasing wrinkles and ensuring a radiant complexion. If you're looking for just a little touch up, we also offer injectable cosmetics that have helped millions of people feel their very best. Smooth your complexion with Botox or plump up your cheeks and lips with Juvéderm. 
If you're wishing you were smoother elsewhere, harness the power of light energy for effective hair removal to keep pesky hair at bay for the long term, and ditch the constant, irritating hassle of waxing and shaving. In the meantime, CoolSculpting sessions can help you finally get rid of unwanted bulges. This popular technology subjects stubborn pockets of fat to low temperatures that kill fat cells, which are later naturally flushed from the body. The effect is gradual, but the final results are long-lasting. Once the fat is gone, it's gone for good!
Candidates for Services at Swan Medical
Dr. Castillo and his team provide a wide range of services in order to ensure that women with a variety of conditions can look and feel their best. While many of our patients schedule treatments to combat the symptoms or after-effects of pregnancy or menopause, other patients seek treatment for conditions that they've been grappling with throughout their lives. But regardless of their age or circumstances, we work closely with our patients to develop personalized treatment plans with ease, comfort, and efficacy in mind.
Personal Consultation
Your journey to wellness with Swan Medical will begin with a complimentary case review. This friendly and frank discussion will allow  Dr. Castillo to get a better sense of your concerns, and suggest possible treatment plans. And, you'll have the option of a virtual or phone appointment to ensure convenience. If you'll benefit from the services we offer, we'll arrange a personal consultation appointment at our offices in Los Gatos, California. We offer an array of resources for our patients who are visiting from out of town, and do our very best to make sure that their experience at Swan Medical is a relaxing and productive investment of time. We'll look forward to meeting you in person! Swan Medical features friendly staff and experienced medical assistants that Dr. Castillo has hand-selected for their commitment to quality care. After you've been welcomed, his medical assistant will review the questionnaires you've filled out along with your medical history to get a better sense of your needs. She'll also work with Dr. Castillo during any examinations and testing necessary to identify the best course of treatment. 
How Much Do Intimate Wellness Services like Vaginal Rejuvenation Cost in Silicon Valley?
The cost of the many treatments and therapies for a woman's intimate health depends on the type of treatment selected, the course prescribed, and the unique needs of a patient. After you've met with Dr. Castillo, you'll have recommendations and a clear understanding of the best services to remedy your conditions. We work closely with patients to provide them with a transparent explanation of the fees involved, and provide accurate estimates following their personal consultation. 
References
FASHOKUN, T. B. (OMOTOSHO), HARVIE, H. S., SCHIMPF, M. O., OLIVERA, C. K., EPSTEIN, L. B., JEAN-MICHEL, M., ROONEY, K. E., BALGOBIN, S., IBEANU, O. A., GALA, R. B., & ROGERS, R. G. (2013). Sexual Activity and Function in Women with and without Pelvic Floor Disorders. International Urogynecology Journal, 24(1), 91–97. https://doi.org/10.1007/s00192-012-1848-2
Su, H. I., & Freeman, E. W. (2009). Hormone changes associated with the menopausal transition. Minerva Ginecologica, 61(6), 483–489. https://www.ncbi.nlm.nih.gov/pmc/articles/PMC3823936/
Lowenstein, L., Rosenblatt, P. L., Dietz, H. P., Bitzer, J., & Kenton, K. (2012). New Advances in Urogynecology. Obstetrics and Gynecology International, 2012(2012), 1–2. https://doi.org/10.1155/2012/453059