DiVa
Conveniently located to serve the areas of Los Gatos and San Jose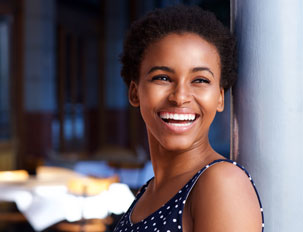 DiVa is a hybrid fractional laser (HFL) that rebuilds the vaginal wall by removing damaged tissue and replacing it with healthy tissue. DiVa is a specialized form of laser resurfacing that can treat vaginal and urinary conditions that arise after childbirth, menopause, or aging.
Feel Beautiful Inside and Out with diVatm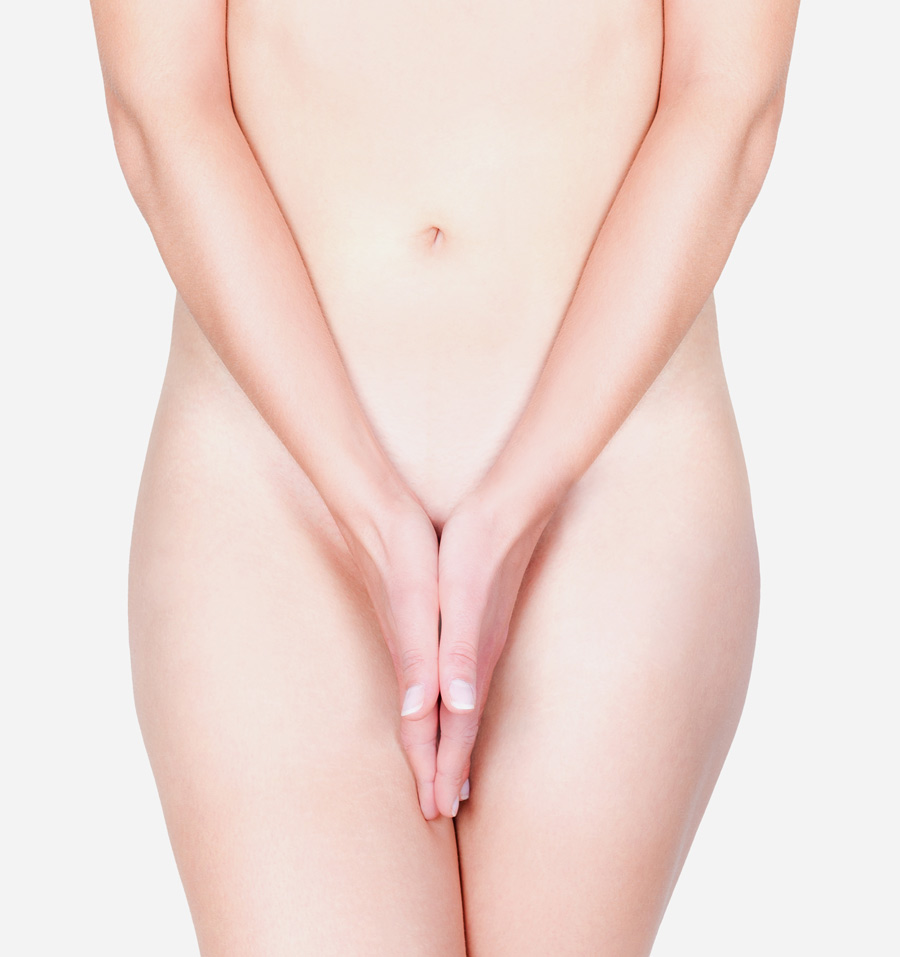 Childbirth is a beautiful experience, often described as the most profound moment in a mother's life. But it's no cakewalk. Giving birthplaces enormous amounts of stress on a woman's body and the vagina in particular. The birth process can tear and stretch the vaginal tissue. Other major events can also damage vaginal tissue. Menopause, long-term birth control, chemotherapy, or breast cancer treatments that extract or negate the body's estrogens stores can all contribute to decreased vaginal health.
For centuries, many women felt this vaginal damage was a sacrifice they had to make in order to experience the priceless gratification of motherhood and aging. Fortunately, with modern technology, you no longer have to make that sacrifice. Dr. Peter Castillo, of Swan Medical, specializes in providing women with therapeutic options that restore vaginal health and help them on their path to regaining intimate wellness. Contact Swan Medical to set up a consultation.
What is diVaTM Laser Treatment?
Dr. Castillo or one of his compassionate staff will answer any questions you might have at (925) 905-9922.
Vaginal health issues following childbirth or menopause are common, but that doesn't mean you have to live with uncomfortable side effects. DiVaTM, from Sciton, is a laser-based intra-vaginal treatment that heals the vaginal tissue and restores function. DiVa should not be confused with DiVa Tyte which is a separate procedure that treats the external vagina. If you have had children, or are going through menopause, the combination of these two treatments can help restore vaginal health and appearance.
How Does diVaTM Laser Vaginal Revitalization Work?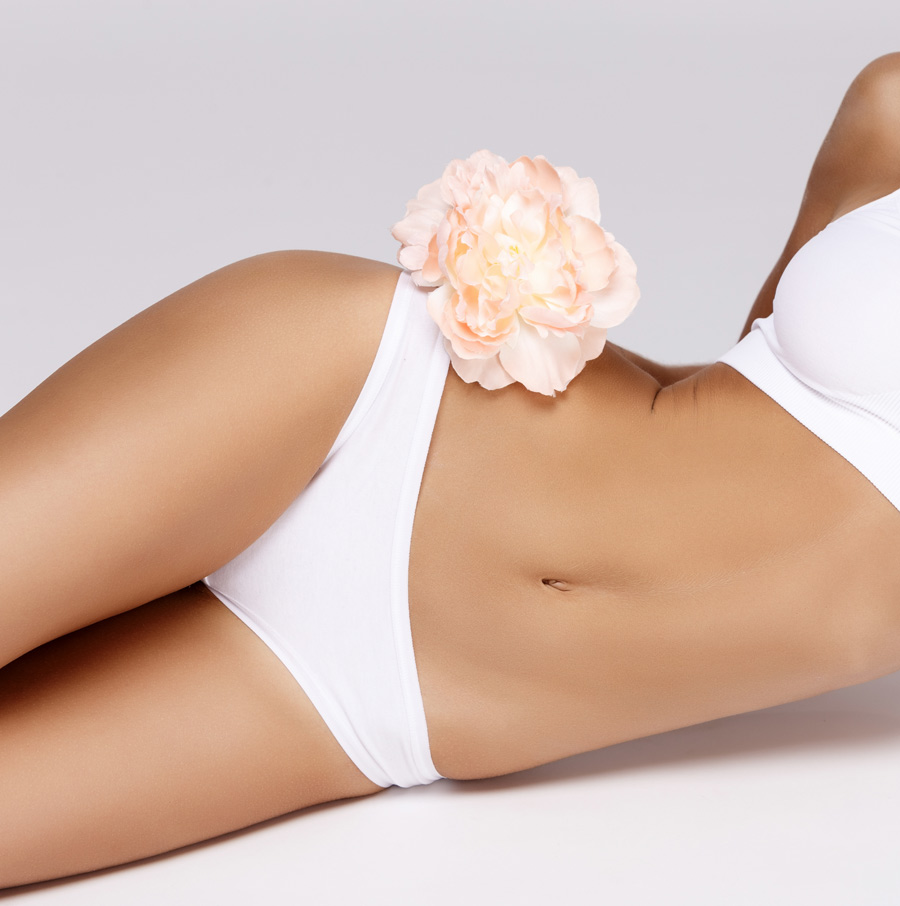 The diVa laser uses hybrid fractional laser technology to customize treatment for your specific needs. DiVa uses two separate lasers that create profound synergistic results. The first laser (2940 nm) works to resurface the vaginal wall by removing damaged tissue and replacing it with new and healthy tissue. The second laser (1470 nm) heals and stimulates collagen production in deeper tissue layers. Preliminary studies found that using laser resurfacing leads to increased vaginal thickness, denser connective tissue, improved blood supply, and induces collagen and elastin production.[1] Research finds that fractional lasers are safe and effective in treating skin conditions.[2]
Benefits
Quick and Easy – diVa treatments take only a few minutes
Non-Invasive – no risks from surgery
Comfortable – most patients experience little to no discomfort
Safe – studies found hybrid fractional laser treatment to be safe
Effective – women have seen a substantial reduction in symptoms such as vaginal dryness, painful intercourse, decreased sensation and urinary incontinence from using diVa
Am I a Good diVaTM Candidate?
You may be an ideal candidate for diVaTM if you experience any of the following symptoms that can result from childbirth, menopause, infection, illness, and more.
Vaginal dryness
Painful sex
Urinary incontinence
Bladder infection
Vaginal laxity
Your Private Consultation in Los Gatos
Swan Medical believes in empowering you by offering customized treatments based on what you want. We can't give you a prescription for self-confidence in a bottle but we can support your journey to greater self-esteem by revitalizing your intimate health.
Don't entrust your intimate wellness to just any general practitioner. Dr. Castillo sits at the forefront of women's and men's intimate wellness. He has spent his entire medical career training and practicing pelvic medicine. After medical school, he completed a 4-year residency in Obstetrics and Gynecology followed by a 3-year fellowship in female pelvic medicine and reconstructive surgery at the Cleveland Clinic. To round off his training in intimate medicine, he studied in a preceptorship under Oscar Aguirre, MD from Denver, Colorado, a renowned expert in urogynecology, female pelvic medicine, and Intimate Aesthetics. Dr. Castillo has been published in peer-review journals and is known as a subject matter expert in a variety of conditions and treatments that impact intimacy. At Swan Medical, we believe no woman should feel uncomfortable or embarrassed about discussing very natural conditions.
Swan Medical is conveniently located to serve Los Gatos and the surrounding areas of San Jose and Santa Clara County. If you want to learn more, schedule a consultation today with our caring staff. We love hearing from new and returning patients at (925) 905-9922.
What To Expect During Laser Vaginal Rejuvenation
The actual treatment time for diVa laser vaginal rejuvenation is 3-5 minutes. Every patient is different, so the number of treatment sessions will vary. In most cases, 3 procedures spaced 4 weeks apart, and single maintenance treatments every 10-12 months are recommended to maintain vaginal health. Most patients don't find laser treatment to be uncomfortable, but a topical anesthetic may be applied if necessary.
Recovery
There is practically no downtime after diVa treatments. While we recommend refraining from sexual intercourse in the 48 hours following diVa laser treatment, you may otherwise return to your regular daily routine without downtime. Make sure to follow any personalized instructions from Dr. Castillo regarding aftercare.
Results
DiVaTM laser treatment is used to effectively treat changes that result from childbirth, menopause, aging, or breast cancer treatment as well as urinary incontinence and frequent bladder infections.
Stress urinary incontinence (SUI) is the involuntary loss of urine during activities that involve an increase in abdominal pressure. This can include physical activities like sports, exercise, or lifting heavy objects or it can result from basic functions such as coughing and sneezing. Treating SUI can be tricky. Lifestyle changes may not be enough while surgery although highly effective carries some risk. Early studies in fractional laser therapy with the diVa have shown some amazing results. In a National, multicenter trial Dr. Castillo and his team of experts demonstrated the effectiveness of DiVa in treating urinary incontinence in women. ParticipantsQuality of life improvement was 94% at 12 months with a 74% resolution of leakage. [3] A separate study showed a mean improvement of 68.4% with over a fourth of patients studied showed a remarkable 100% improvement.[4]
Vaginal Dryness/Uncomfortable Sexual Intercourse
85.8% of patients in one study rated their situation "better or much better" after fractional laser treatment.[5] DiVa can offer a long-lasting remedy to issues of vaginal dryness.
Vaginal dryness is a common side effect of menopause, though it can also be the unfortunate consequence of childbirth or infection. Vaginal dryness or vaginal atrophy results from decreased estrogen production. Estrogen is essential to vaginal health by promoting vaginal moisture and thickening the vaginal walls. Decreased estrogen can lead to thinner vaginal walls and a drier vaginal canal, which in turn leads to conditions such as irritation and uncomfortable sexual intercourse. DiVa's unique dual lasers treat these issues by resurfacing the vaginal walls and activating collagen and elastin production. Increased elastin and collagen lead to the thicker vaginal tissue and improved moisture.
Vaginal Laxity
Vaginal laxity is a natural and common side-effect of giving birth and/or menopause. Yet, many women don't feel comfortable talking about vaginal laxity, especially due to social stigmas. Vaginal laxity refers to the vaginal walls growing "looser" or "weaker". It can result from decreased estrogen production or the stress and tearing from giving birth. DiVa helps restore the vagina. The procedure provides measurable improvements in the thickness of vaginal walls. It also helps strengthen the vagina through improved collagen and elastin production which shows decreased laxity.[6]
Don't feel embarrassed any longer. Feel empowered to retake control of your self-esteem.
Genitourinary Syndrome of Menopause
Another multicenter trial, Dr. Castillo's team demonstrated as much as 127% improvement in lubrication and 74% improvement in sexual satisfaction scores using validated sexual function index questionnaires.[8]
Genitourinary syndrome of menopause (GSM) is a relatively new classification for many symptoms that result from menopause including vaginal dryness, irritation, sexual discomfort, and urinary symptoms. A study published of over 640 post-menopausal women found that fractional laser treatment showed statistically significant improvement in GSM symptoms.[7]
Dr. Castillo's own patients have seen wondrous results due to diVa's unique ability to remedy several conditions pertaining to vaginal health in one minimally invasive procedure.
"The DIVA treatment has literally changed my life, I feel like a young woman again, it's been wonderful for my overall health and I feel as if I am on a constant honeymoon after 15 years of marriage. This is definitely the best thing I have ever done for myself." – K.R.
What is diVa Tyte?
DiVa Tyte, also from Sciton, is a laser light therapy used to tighten the skin. DiVa Tyte is an intense pulse laser that differs from diVa, a hybrid fractional laser. DiVa Tyte smooths the labial folds and restores a youthful appearance to the vagina. If you are considering labiaplasty, you could be a great candidate for DiVa Tyte. DiVa Tyte offers a non-invasive alternative to labiaplasty with proven results.
How does diVa Tyte work?
diVa Tyte uses infrared light to tighten the skin. DiVaTM vaginal rejuvenation treatment can be combined with diVa Tyte laser treatment to increase the overall appearance of labia.
What Is the Cost of diVa Treatments?
Every woman's case is different. During your private consultation with Dr. Castillo, he can provide transparent pricing once you go over your goals and expectations with him in his Los Gatos office.
FAQ
Is diVa FDA approved?
DiVa is based on Sciton's Joule platform, which earned FDA approval years ago. DiVa upholds the integrity and efficacy of the Joule platform.
How many diVa treatments are needed?
Typically, patients require 1-3 initial sessions over a few weeks, then a follow-up every 6-12 months.
References
Qureshi, A. A., Tenenbaum, M. M., & Myckatyn, T. M. (2017). Nonsurgical Vulvovaginal Rejuvenation With Radiofrequency and Laser Devices: A Literature Review and Comprehensive Update for Aesthetic Surgeons. Aesthetic Surgery Journal, 38(3), 302-311. doi:10.1093/asj/sjx138
Waibel S, Pozner J, Robb C, Tanzi E. (2018). Hybrid Fractional Laser: A Multi-Center Trial on the Safety and Efficacy for Photorejuvenation. Journal of Drugs in Dermatology. JDD.Nov;17(11):1164 – 1168. PMID: 30481954
Michael J. Kennelly, MD, Nathan L. Guerette, MD, Johnny Peet, MD, Michael Coyle, DO, Peter Castillo MD, Kevin J. E. Stepp, MD. Safety and Efficacy of Hybrid Fractional Laser (1470nm and 2940nm) for symptoms of female urinary incontinence: Prospective Multi-Center Pilot Study
Schanz, J. P. (2018). Treatment of Female Stress Urinary Incontinence with Hybrid Fractional Laser, Preliminary Study. Journal of Gynecology and Women's Health, 11(3). DOI:10.19080/jgwh.2018.11.555815
Siliquini, G. P., Tuninetti, V., Bounous, V. E., Bert, F., & Biglia, N. (2017). Fractional CO2 laser therapy: A new challenge for vulvovaginal atrophy in postmenopausal women. Climacteric, 20(4), 379-384. DOI:10.1080/13697137.2017.1319815
Peet, J. J. Evaluation of the Safety and Efficacy of Hybrid Fractional 2940 nm and 1470 nm Lasers for Treatment of Vaginal Tissue: Pilot Study. Retrieved on June 23, 2020, from https://sciton.com/wp-content/uploads/2017/02/2600-003-15-Rev-A-JPeet-WP-Pilot-Study-DIVA.pdf
Filippini, M., Luvero, D., Salvatore, S., Pieralli, A., Montera, R., Plotti, F., . . . Angioli, R. (2020). Efficacy of fractional CO2 laser treatment in postmenopausal women with the genitourinary syndrome. Menopause, 27(1), 43-49. DOI:10.1097/gme.0000000000001428
Guerrette N, Peet J, Castillo P, Coyle M, Kennely, M, Stepp K Safety and efficacy of Hybrid Fractional Laser (1470 and 2940nm) for symptoms of genitourinary syndrome of menopause: Prospective multi-center study: 3 and 6-month interim analysis North American Menopause Society Annual Meeting. San Diego, CA October 2018