MonaLisa Touch
Conveniently located to serve the areas of Los Gatos and San Jose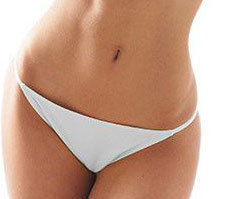 Laser Vaginal Rejuvenation with the MonaLisa Touch™
The MonaLisa Touch™ vaginal laser treatment uses fractional laser technology to stimulate new collagen production in the vaginal walls. The vaginal restoration laser is briefly inserted into the vagina and uses pulses of laser energy to safely revitalize the cells. As your body begins to naturally stimulate more collagen, your vaginal health will be restored. Many patients report a reduction of symptoms including vaginal dryness, itching and pain during sexual intercourse after just one vaginal laser treatment- though a typical treatment course is 3 sessions over the course of 12
FAQ
WHAT IS THE MONALISA TOUCH?
The MonaLisa Touch is an innovative vaginal rejuvenation laser designed to treat vaginal atrophy and symptoms like vaginal dryness, itching and burning that are caused by hormonal changes. The MonaLisa Touch uses minimally invasive laser technology to naturally rehydrate the vaginal walls and restore its natural function. The MonaLisa Touch safely stimulates new collagen production to help reverse vaginal atrophy and alleviate discomfort caused by hormonal changes.
WHAT CONDITIONS DOES THE MONALISA TOUCH TREAT?
Hormonal changes are a natural part of life. When estrogen deficiencies or vaginal atrophy occur because of menopause, breastfeeding, hysterectomies, or cancer treatments, many women experience uncomfortable side effects. The minimally invasive vaginal rejuventation procedure MonaLisa Touch can effectively stimulate new collagen production and alleviate symptoms like vaginal dryness, itching, irritation and pain during intercourse to improve the quality of your life.
HOW DOES THE MONALISA TOUCH TREATMENT WORK?
The MonaLisa Touch treatment is performed using a special CO2 fractional laser, specifically designed for this type of application. The procedure is carried out in a medical practice and usually does not require anesthesia. The laser application itself lasts less than five minutes! Typically, three treatments are needed over the course of 12 weeks to deliver the best results.
IS ANESTHESIA REQUIRED?
No, the procedure does not usually require anesthetic. However, if a patient prefers, an anesthetic cream can be applied prior to treatment to help reduce discomfort.
ARE THERE ANY RISKS?
Every procedure carries some minimal risks. However, MonaLisa Touch is a minimally invasive procedure performed under the supervision of a medical professional.
WHAT ARE THE BENEFITS OF THIS TREATMENT?
The MonaLisa Touch helps alleviate symptoms related to estrogen deficiencies and vaginal atrophy, a widespread problem among pre- and post-menopausal women. By stimulating collagen production in the vaginal walls, the treatment can restore the vagina's function and eliminate troublesome itching, irritation and pain, which often become particularly acute during intercourse. As a result, patients feel more comfortable and their intimate relationships are enhanced.
WHAT IS THE RECOVERY LIKE?
Since laser vaginal revitalization is minimally invasive, patients can return home to recover following the procedure. Patients should refrain from sexual activity for two or three days following treatment, but can otherwise resume their normal routines. Your doctor will give you specific recommendations to ensure a speedy recovery.
WHAT TYPE OF RESULTS CAN I EXPECT?
Most patients report a reduction in symptoms such as dryness, burning, itching and pain during intercourse, which substantially improves their quality of life. Though three sessions are recommended, patients will start to notice results after the first treatment.