Labiaplasty
Conveniently located to serve the areas of Los Gatos and San Jose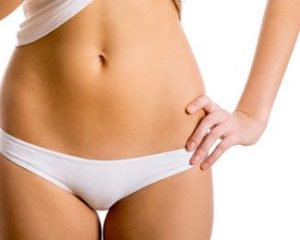 Labiaplasty is a cosmetic procedure to shape and trim excess skin at the vaginal lips so as to present a more desired appearance. All variations of labial size, shape, and symmetry are normal. However, some may have concerns of labial elongation causing discomfort or bulkiness in certain clothes. If an overly large or asymmetrical labia prevents you from achieving your highest capacity for joy, peace and emotional well-being, there is something you can do about it. Dr. Peter Castillo and the medical professionals at Swan Medical are here to help you look your best and feel your finest.
Swan Medical is dedicated to changing women's lives across Northern California and beyond. Our Chief Medical Officer, Dr. Peter Castillo, founded our practice in Los Gatos, in Silicon Valley. At Swan Medical, we believe it is every woman's right to have an awakened and active sexual life, no matter what her age. You can trust Dr. Castillo's vast knowledge and deep compassion.
You owe it to yourself to explore your options. Feel empowered to contact us and schedule an enlightening consultation with Dr. Castillo and his staff. Call (925) 905-9922 to learn more. Some patients prefer our new Virtual Consultations so you can begin your journey from the secure comforts of home.   
*Results May Vary
Before and After Photos
About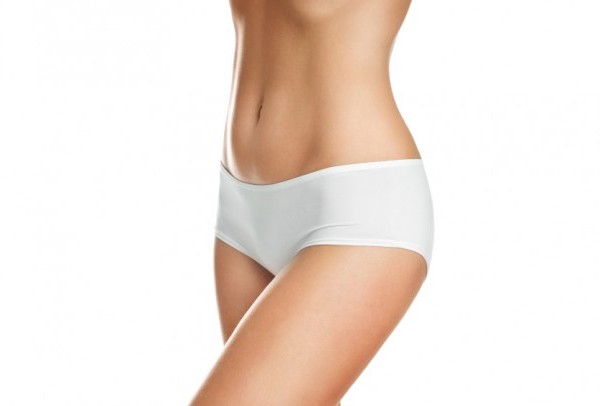 Labiaplasty is a labia plastic surgery procedure that addresses both aesthetic and functional concerns. Elongated or asymmetrical labia minora is an aesthetic concern that's a common complaint for many women. However, functional issues related to physical and sexual activity can also impact a patient's confidence. Patients often complain of irritation from labia hypertrophy, and a large labia being pulled or pushed in during intercourse, even getting caught in their clothes.
There are a variety of techniques for performing a labiaplasty. Many plastic surgeons offer "labiaplasty" procedures and describe a preferred technique. Labiaplasty, however, is not simply "trimming" excess skin or "wedging" out a section!
The technique for performing labiaplasty depends on what is bothering YOU and YOUR specific anatomy.
The labia are folds within folds, which means that they can be continuous with the clitoral hood and the lower opening of the vagina or in most cases completely separate structures . As part of his extensive training, Dr. Castillo learned that labiaplasty is one of the most detailed cosmetic procedures. The labia should be handled delicately and sculpted carefully to achieve the desired look based on the patient's unique anatomy.[1]
Does Labiaplasty Affect Sexual Sensation?
Labiaplasty will not negatively impact sexual sensation. In fact, many women report the procedure actually augments sexual satisfaction. During labiaplasty, Dr. Castillo carefully surgically shapes and contours excess tissue at the labia minora to enhance aesthetic appearance and improve function. However, the procedure does not in any way affect the clitoris.
*Results May Vary
Labia Majorplasty
The labia majora refers to the outer, larger lips of a woman's vagina. The labia majora can vary in size and coloration for each woman. Depending on the specific aspirations of the patient, the appearance of the labia majora can be enhanced by a variety of techniques. Often times, the labia majora loses fat over the years leaving a "deflated" or wrinkled appearance with a tendency to droop. This is called "ptosis," or drooping due to excess skin.[2]
This can be addressed by labial augmentation to plump and restore a youthful appearance. Others may benefit from labia majora reduction to remove the redundant, excess skin, creating a more flush appearance. This is the ideal approach for women seeking a smoother appearance so that they can wear certain clothing without being self-conscious of the bulkiness.
*Results May Vary
Candidates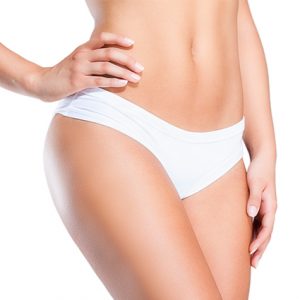 Patients that are bothered by the appearance of their labia because of elongation or pigmentation are candidates for labiaplasty. Also, patients that are experiencing pain or discomfort during exercise or sexual activity might also consider the procedure. The labiaplasty procedure can improve the contour and/or size of the labia minora or labia majora and relieve these distressing symptoms.
Many Women Seek Labiaplasty
Due to an asymmetrical vagina
As a result of a labia minora that hangs below the vagina
Because of frequent pain
Desire a more youthful appearance
*Results May Vary
Your Private Consultation With Dr. Castillo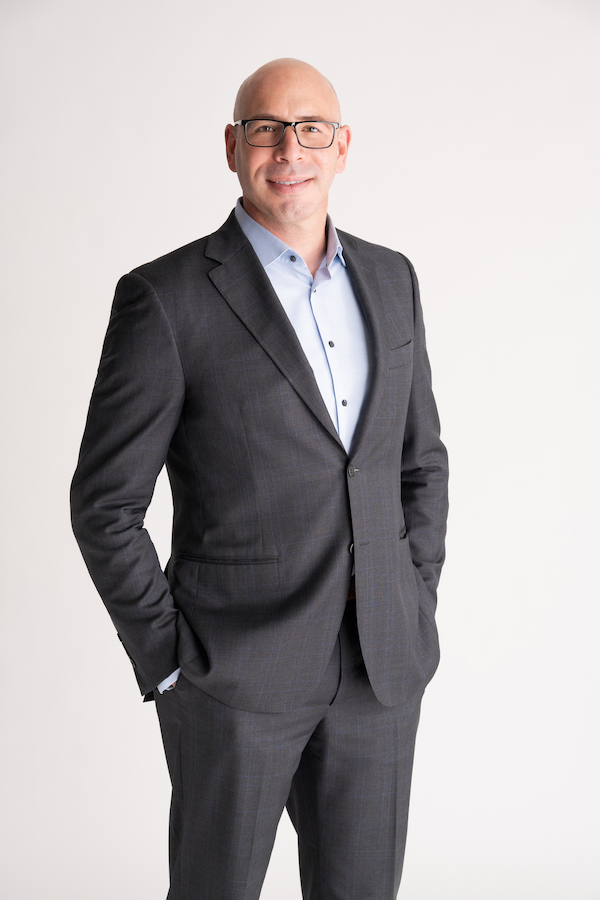 Dr. Peter Castillo is a skilled, experienced and compassionate doctor. He is a double board-certified urogynecologist. His professional development in obstetrics and gynecology led him to a three-year fellowship in female pelvic medicine and reconstructive surgery at the Cleveland Clinic Foundation. He knows how to help and he genuinely cares for his patients. Come prepared to ask questions and tell your story. Dr. Castillio is one of the nation's leading specialists in women's intimate health and happiness. This is more than just a consultation. Your first visit to Swan Medical could be the beginning of a brand new chapter of your life.
Contact us to initiate your transformation. Call (925) 905-9922 to schedule your private consultation. Dr. Castillo also conducts some appointments remotely, per the patient's request. We are happy to accommodate the needs of our out-of-town patients, as well. Swan Medical is perfectly poised to provide Dr. Castillo's unique kind of patient-centered care to all who are in need of it.
*Results May Vary
Procedure
The labiaplasty procedure is quite simple. Although it is not uncommon or even unreasonable to experience some "butterflies" in the days leading up to your surgery, you can take comfort in the fact that your fate lies in the hands of a respected and celebrated expert in feminine health and vaginal aesthetics. You're going to love the way look, so it's only natural to feel a little excited.
Labiaplasty techniques differ slightly in their means and ends. At your private consultation, Dr. Castillio shall happily assist you in deciding which one is right for you.
Trim Method
In the trim technique, Dr. Castillo makes a single incision along the edge of the labial tissue. As the name suggests, he gently sculptss away excess skin and tissue from the labia minora.
Wedge Method
The wedge method is a technique that can maintain the original skin edge, color and texture of the labia. Dr. Castillo removes a narrow section of skin from the labia. When he brings the edges of the incision together, the lips are markedly reduced.
*Results May Vary
Recovery & Results
Your recovery from labiaplasty will be a brief, tender time on your way to long-lasting results. You may return to work a few days after your surgery if you feel ready. Avoid strenuous activity that raises your heart rate as this will put a strain on sensitive, healing tissues and may prolong your recovery. Similarly, abstain from sexual intercourse for at least six weeks. Tampons may also injure the surgery site, so be gentle and kind to yourself while the swelling subsides over the next 6 weeks..
Expected Outcomes
Smaller and balanced labia minora
A tastefully restrained clitoral hood
Enhanced sexual pleasure and satisfaction
Fewer issues of genital irritation from pinching or friction
*Results May Vary
How Much Does Labiaplasty Cost in Northern California?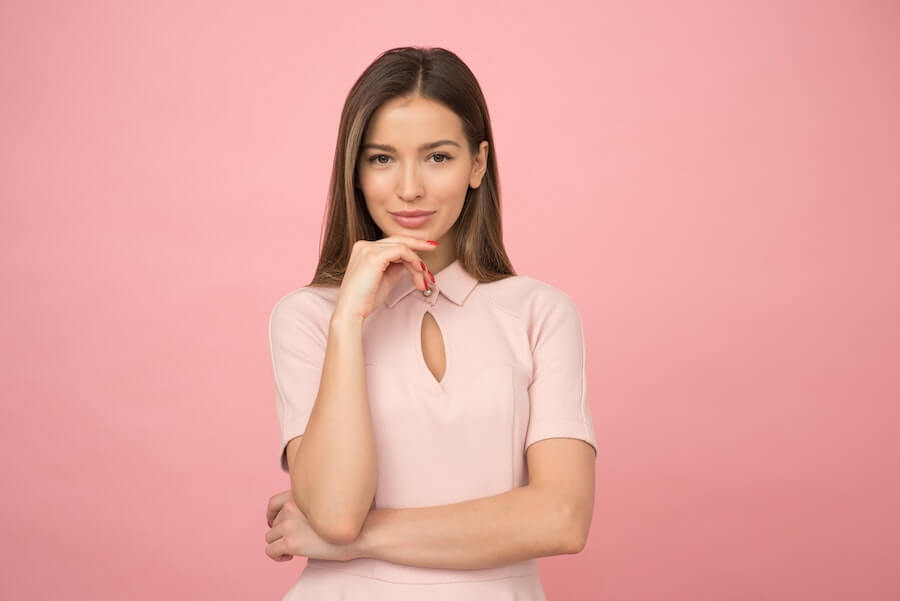 Every woman's personal journey is unique. Dr. Castillo recognizes and respects that. At your private consultation, Dr. Castillo will become acquainted with your case, a process that includes thoroughly assessing your needs and accurately measuring your aesthetic goals. Together, you and Dr. Castillo shall make a plan to achieve your aspirations with labiaplasty or (if need be) a similarly effective procedure. Befor and After photos of patients with similar anatomy can be reviewed so that you can see anticipated results. At this time, you will be provided a quote of estimated cost.
Our patients' effusive reviews are certainly one way to gauge their satisfaction. After all, how can you put a price on long-lasting fulfillment? Swan Medical's specials page is periodically updated with limited-time offers and exclusive savings opportunities for those coupon clippers who savor the thrill of the hunt.
*Results May Vary
FAQ
How soon can I resume sexual activity after labiaplasty?
You should refrain from all vigorous physical activity, including sex, for at least six weeks after your labiaplasty surgery. Be patient and gentle with yourself until your surgical incisions have had adequate time to properly heal.  
Does labiaplasty leave scars?
Your surgeon's craft and skill play a role in the extent of your postoperative scarring, so be sure to choose a doctor who is a leader in his field. When performed properly and appropriate care is followed, labiaplasty incisions are essentially seamless.
References
Veale, D., Naismith, I., Eshkevari, E., Ellison, N., Costa, A., Robinson, D., … Cardozo, L. (2014). Psychosexual outcome after labiaplasty: a prospective case-comparison study. International Urogynecology Journal, 25(6), 831–839. doi: 10.1007/s00192-013-2297-2
Placik, O. J., & Arkins, J. P. (2015). A Prospective Evaluation of Female External Genitalia Sensitivity to Pressure following Labia Minora Reduction and Clitoral Hood Reduction. Plastic and Reconstructive Surgery, 136(4). doi: 10.1097/prs.0000000000001573
Placik, O. J., & Devgan, L. L. (2019). Female Genital and Vaginal Plastic Surgery. Plastic and Reconstructive Surgery, 144(2). doi: 10.1097/prs.0000000000005883