Perineoplasty
Conveniently located to serve the areas of Los Gatos and San Jose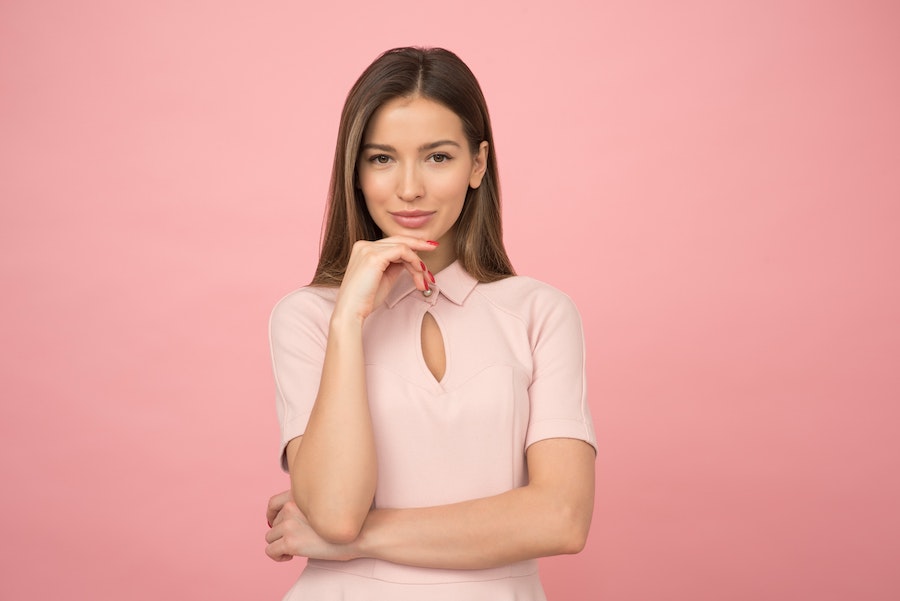 A perineoplasty is a term used to describe plastic surgery procedures aimed to correct injured perineal muscles that resulted from childbirth or chronic forces from strenuous activities. That combination of words may sound dreadful to some, but still, patients need to educate themselves about their anatomy and what is available to them should they be unfortunate enough to suffer from any afflictions requiring perineoplasty.
Keep reading to learn more about perineoplasty and whether you or a loved one are an ideal candidate for surgery. A perineoplasty can be easily performed, alleviating physical, emotional, and social symptoms associated with posterior perineum defects.[1]
Conveniently located to serve the areas of Los Gatos and San Jose, Swan Medical is proud to change women's lives positively. You no longer have to live with painful, uncomfortable, embarrassing urogynecological conditions. Dr. Castillo can help you live a happier and healthier life, free of these symptoms.
Dr. Castillo is double board-certified in obstetrics, gynecology, and reconstructive pelvic surgery. He also has extensive experience in vaginal surgery, which guarantees patients are in good hands.
Click here to schedule a consultation with us or call now at (925) 905-9922, and a member of our friendly staff will help guide you through the process. 
Before and After Photos
About Perineoplasty
The perineal body is an essential junction of the pelvic floor muscles between the vagina and rectum. During pregnancy and birth, the perineal body experiences the most significant amount of injury and trauma and is often the site of lacerations.
Perineoplasties are often performed on women who have given birth to treat vaginal looseness, a damaged or scarred perineum, or decreased sexual sensation that resulted after childbirth.
The objective goal of perineoplasty is to correct a damaged or stretched perineum causing laxity, decreased sensitivity, or gaping appearance. These damaged areas can be the result of childbirth, weight gain, genetics, or trauma.
The procedure involves an incision on the perineum followed by carefully stitching together the muscular and connective tissue to restore normal support, vaginal size, and function. This is often performed in combination with a Vaginoplasty to restore vaginal caliber throughout the vaginal canal.
Studies have shown perineoplasty to be associated with high patient satisfaction rates and high sexual partner satisfaction, with low instances of complication. They offer a safe, efficient, and easy method of alleviating complications in the perineal body.[2]
Benefits of Perineoplasty
Increased self-confidence.
Increased sexual pleasure.
Restores the vagina's pre-birth diameter.
Corrects deformities.
Treats incontinence.
The procedure is safe and efficient.
Effects are permanent.
Results are immediately noticeable.
As an outpatient procedure, you'll be able to go home the same day.
Candidates
The ideal candidate for perineoplasty is a woman who is experiencing decreased sensation during intercourse due to muscle stretch or has concerns about her appearance due to gaping or scarring. Similarly, patients experiencing painful sex due to scarring or poorly performed episiotomy repair can benefit significantly from a perineoplasty.
Personal Consultation
A thorough urogynecologic exam will ensure that any underlying problems are addressed. This comprehensive approach will allow for any repairs to be correctly diagnosed and performed along with an aesthetically pleasing result.
Click here to schedule your consultation with Dr. Castillo, or call now at (925) 905-9922.
Preparation
Pre-surgery is the time to make any necessary arrangements for your healing. Eating a balanced diet, staying hydrated, and engaging in exercise will also help you better prepare for the procedure. Avoid smoking and any blood-thinning medications as well as any diet pills or herbal supplements.
After surgery you will need to build up your newly re-formed muscles through pelvic floor exercises. Dr Castillo will provide guidance for proper pelvic floor strengthening or may recommend a highly respected pelvic floor physical therapist near you.
Procedure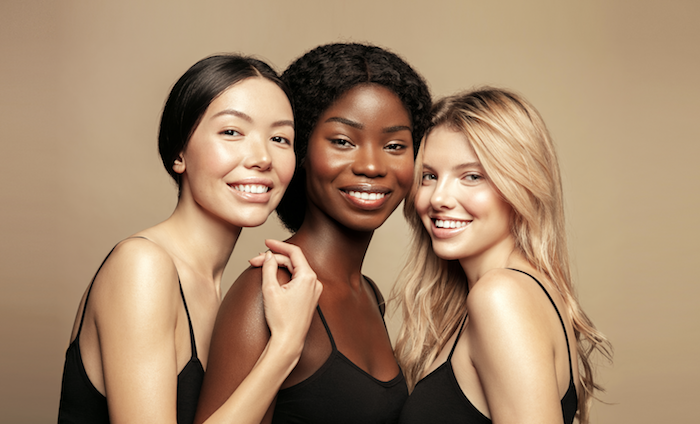 After determining the proper size and identifying any unique defects, a diamond- or kite-shaped incision is created, starting at the perineal body. All defects and scars are corrected or removed and the muscles are then carefully put back to restore normal axis and size for optimal sexual function. Excess skin is cut away and sewn back over the muscles, and the incision is closed in a precise manner to bring the appearance of the vaginal opening closer to how it looked pre-pregnancy.
Recovery
Perineoplasty recovery can be similar to vaginoplasty in that soreness may be experienced while sitting for prolonged periods. Patients are advised to refrain from having sex or engaging in any strenuous activity or exercise for six weeks. Additionally, patients should not use tampons or submerge in bathtubs, swimming pools, or hot tubs during this time. Most patients may return to work in a few days following the procedure. There is usually minimal pain and discomfort, and it is treated with over-the-counter pain or prescription painkillers.
Results
In addition to making the vaginal opening and perineal area more aesthetically pleasing, studies have shown the results of perineoplasty to represent a statistical and clinically significant improvement in patients in the domains of sexual desire, arousal, lubrication, orgasm, and sexual satisfaction.[3]
Potential Risks
There may be a few risks with perineoplasty surgery. Contact your doctor right away if you experience any of the following:
Infection
Constipation
Increased itching
Vaginal bleeding
Vaginal discharge
Complementary Procedures
Vaginal Rejuvenation
Vaginal rejuvenation is a term used to describe any number of treatments aimed at correcting vaginal imperfections, whether cosmetic or medical. Vaginoplasty with perineoplasty has demonstrated high patient satisfaction with no complications.[4]
Sexual Health
Our revolutionary line of non-surgical, non-hormonal vaginal rejuvenation treatments helps restore women's sexual vitality by alleviating vaginal dryness. There is no downtime and no medications.  
Labiaplasty
Many patients are unhappy with changes to external structures that can occur as early as puberty. The Labia minora tends to elongate and darken due to hormonal influence and time. Often times this labial enlargement can become large enough to cause discomfort or make patients are unhappy with their appearance. All women are normal however each woman has an ideal that suits them. Patients often will request having Labiaplasty be performed simultaneously with their perineoplasty and vaginoplasty to have one recovery period. If external structures are of concern, be sure to mention this at your consultation so that Dr Castillo can provide guidance.
Cost
If a medical diagnosis of a condition such as pelvic organ prolapse or urinary incontinence, we will work with your insurance company. This may cover some portion of your surgery or hospitalization, if necessary. 
FAQ
What Is a Perineoplasty?
A perineoplasty is a term used to describe cosmetic surgical procedures used to correct various vaginal and anal conditions. 
Is Perineoplasty Safe?
Yes, perineoplasty is safe. Studies have shown the process to be safe, efficient, and straightforward. Always make sure that your surgeon is experienced in vaginal reconstructive surgery and has a deep understanding of sexual function and anatomy.
What Do I Need to Look Out for if I Think I Need a Perineoplasty?
Patients often feel as though their vagina is wider than it was before. This feeling can lead to decreased sexual satisfaction. 
Is Perineoplasty Surgery Only For Women Who Have Given Birth?
No. There are plenty of women in need of perineoplasty who have not given birth. Perineoplasty can be used to treat vaginal laxity from chronic strenuous activities such as high impact exercise or chronic straining for any reason.
How Painful Is Recovery From Perineoplasty Surgery?
Any pain you feel post-surgery is well controlled with anti-inflammatories. Additionally, patients are provided with pain medications to take if needed. Most patients don't require medication after the first few days.
What Can I Expect From a Perineoplasty?
Patients can expect a tightened vaginal opening, leading to improved sexual pleasure and appearance. Perineoplasty can also be performed during vaginoplasty.
How Long Will My Results Last?
As long as the patient does not experience another vaginal delivery, they can expect the perineoplasty results to last a lifetime.
Can I Combine My Perineoplasty With Other Procedures?
Yes. Often, patients choose to combine a perineoplasty with vaginoplasty, labiaplasty, labia majora reduction, O-Shot and  vaginal rejuvenation procedures. 
References