Vaginal Rejuvenation Surgery
Conveniently located to serve the areas of Los Gatos and San Jose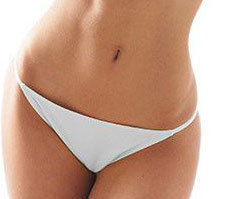 Vaginoplasty surgery is a reconstructive or cosmetic surgical procedure that reconstructs the vagina.
Many changes can occur following childbirth or simply due to aging. Weakening or injury to muscles and connective tissue of the vaginal walls result in looseness, decreased sensation or a gaping vaginal opening. Women often state that "it's just not the same after having my baby" or "I can't feel my partner like I used to." These changes often lead to decreased sexual enjoyment or insecurity. Vaginal rejuvenation surgery, vaginal reconstructive surgery, vaginal cosmetic surgery or vaginoplasty is performed to enhance sexual function by tightening the vaginal canal and the opening to the vagina.
FAQ
WHAT IS A VAGINOPLASTY?
A Vaginoplasty is a procedure to correct changes to the vaginal canal that cause decrease sensitivity or looseness during sex. Patients often feel that the opening is too large or experience air trapping during sex making bothersome sounds. A Vaginoplasty restores the vaginal canals normal caliber by bringing pelvic floor muscles back together using dissolvable sutures. Scarring from tears or episiotomy can also be addressed to restore normal function and appearance of the vaginal canal.
HOW SHOULD YOU PREPARE FOR VAGINOPLASTY? WHAT HAPPENS DURING VAGINOPLASTY SURGERY?
At your initial examination and consultation, your doctor will discuss the specific details of your treatment, anesthesia options, and any of the surgery's risks or potential complications.  Vaginoplasty surgery restores a normal vaginal caliber and tightens the vagina by tightening the tissues and muscles that were stretched or damaged. Surgery generally lasts between one to two hours.
WHAT IS VAGINOPLASTY RECOVERY LIKE?
The patient may experience discomfort for a few days particularly when sitting for long periods.  Anti-inflammatory prescription pain medications are often provided to alleviate swelling and pain. Depending on the extent of repair, many patients can return to work and light activities after 1 week however the patient should refrain from participating in exercise or intercourse for 6 weeks after the surgery. Sex can be resumed six weeks post-procedure after approval by Dr. Castillo.