Vaginal Rejuvenation Surgery
Conveniently located to serve the areas of Los Gatos and San Jose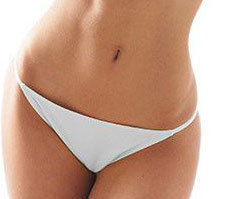 Life-Long Memories Still Lie Ahead
Vaginoplasty is a vaginal rejuvenation procedure that will restore vitality to a woman's vaginal tissues. We know the passing years withdraw more from our bottom line than they deposit. But, evermore increasingly in this world of wonders, time does not always move in a straight line. Often, what is lost, can be restored! We're talking about sex. Vaginal rejuvenation will revitalize you by repairing time-worn structures in the vaginal canal. A brief surgical procedure can revitalize your sexual response and enhance the experience of sex.
Life-long memories still lie ahead because a vaginoplasty by Dr. Peter Castillo will restore vaginal sensation and open broad new vistas of experiences you thought were long buried in the past. But they are waiting for you in your bright and vibrant future! Swan Medical specializes in intimate feminine health and well-being. Dr. Peter Castillo is a leading expert in the field. He founded Swan Medical to provide life-changing transformation to his Los Gatos community and to grateful women across California. He believes that the joy of sex is an essential ingredient to comprehensive health.
You owe it to yourself to take this first step on a fearless journey of self-discovery. Feel empowered to contact us and schedule an eye-opening consultation with the doctor and his staff. Call (925)905-9922 to learn more. Some patients prefer our new Virtual Consultations so you can begin your journey from the secure comforts of home. 
Before and After Photos
About
Vaginoplasty surgery is a reconstructive or cosmetic procedure for the vagina.[1] Childbirth and aging can change the way our body behaves. The accumulated injuries of motherhood and age weaken the vaginal walls, leading to some unwanted effects.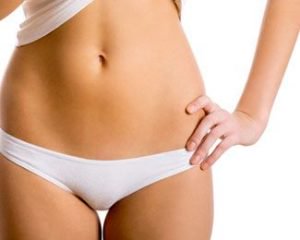 Women often complain of a loose vaginal aperture. This condition can lead to decreased sensation or a gaping vaginal opening. Not only is sexual pleasure diminished for the unfortunate woman in this scenario, she often fears that it may affect her partner's enjoyment, as well. Dr. Castillo may recommend vaginoplasty in these most extreme instances. He performs vaginoplasty to enhance sexual function by tightening the vaginal canal, narrowing the opening to the vagina and restoring the natural axis and support of the vagina.
Benefits
Vaginoplasty will address the relaxed pelvic floor of a patient. Moreover, it will repair the vaginal muscles after a woman has gone through childbearing.[2] Indeed, most women blame childbirth as being responsible for a loose and unresponsive vagina however other common life events can lead to muscular and connective tissue relaxation. Lifestyle activities such as high impact sports, or unguided chronic straining or lifting, or health issues such as constipation can lead to loss of vaginal support and relation.
Vaginoplasty can restore much of what you've lost.
Vaginoplasty can help you enjoy sex again. There is no reason to surrender one of life's essential pleasures. The intimacy that you and your partner once shared can be reawakened by vaginoplasty. Confidence goes a long way. Once a woman knows she can both give and receive pleasure, she is filled with a new lust for life.
Candidates
Are you an ideal candidate for this life-changing surgery? Vaginoplasty is a reconstructive procedure that is best suited to women who exhibit the most extreme symptoms of feminine laxity. These unlucky women lack "grip" during sexual intercourse or feeling like they can't hold on to a tampon.[3]
Quintessential candidates are finished having children.
They have waited at least one year since having their last child, ensuring that she has fully recovered from the process. Even though you will be perfectly capable of having more children after the procedure (provided you are of the right age and in good overall health), Dr. Castillo generally recommends against vaginal delivery because it is likely to undo the results of your vaginoplasty.
Your Private Consultation With Dr. Castillo
Dr. Peter Castillo changes patients' lives. You need look no further than his rave reviews to see for yourself how he has ushered joy back into hundreds of women's lives, and the lives of their partners. He is a double board-certified urogynecologist and one of the nation's leading specialists in women's intimate health and happiness. You should come prepared for your first visit. From there, Dr. Castillo's duty to prepare you for all that may come next.
Contact us to begin your metamorphosis. Call (925) 905-9922 to schedule your private consultation. Dr. Castillo also conducts some appointments remotely, per the patient's request. We can also accommodate the needs of our out-of-town patients because Dr. Castillo's unique set of specialties are sought throughout California and beyond.
Procedure
A true vaginoplasty when performed properly involves restoring muscular and connective tissue support for long-lasting results. Not just skin which is temporary. Dr. Castillo usually performs the vaginoplasty reconstructive surgery with the patient under general anesthesia. A spinal epidural may also be offered by request. In some cases, IV sedation with just a local anesthesic is all that will be necessary. You and the doctor shall determine which route is most appropriate based on your physical findings and health history.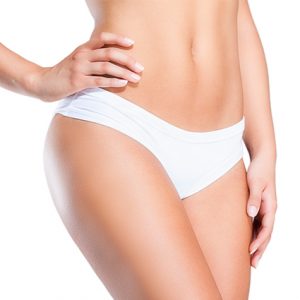 During the procedure, Dr. Castillo will tighten the muscle layer in the vaginal canal with absorbable sutures. He will also remove and tighten the excess skin of your vagina, creating a tidy and symmetrical appearance. Oftentimes, a Perineoplasty is performed as well to restore the natural angle of the vaginal canal and restore the normal aperture of the vaginal opening.
At the procedure's end, your surgery site is dressed with packing for a safe and speedy recovery.
Recovery & Results
The patient may experience discomfort for a few days, particularly when sitting for long periods. Anti-inflammatory prescription pain medications are often provided to alleviate swelling and pain. Depending on the extent of repair, many patients can return to work and light activities after one week, however, the patient should refrain from participating in exercise or intercourse for six weeks after the surgery. Sex may be resumed six weeks post-procedure after approval by Dr. Castillo.
Multiple Approaches to Vaginal Rejuvenation
Dr. Castillo specializes in women's sexual health. Vaginoplasty is only his most comprehensive solution to women seeking to recapture their youthful essence. Short of a full, reconstructive procedure, there less involved options for less extreme cases of feminine laxity.
Dr. Castillo's non-surgical Vaginal Rejuvenation procedures harness laser and RF energy to firm and tighten lax tissues. The DiVa Tyte and ThermiVa procedures are among the most popular of these.
Dr. Castillo's Cosmetic Surgery & Therapies are operations that encourage symmetry and create a youthful appearance in the vagina. Labiaplasty has become very popular with women of all ages. Labiaplasty patients seek to restore the outer appearance of the vagina usually due to elongation or darkening of the labia minora.
How Much Does Vaginoplasty Cost in Northern California?
The particulars of your case are as unique as you are. Let Dr. Castillo be your guide on a journey of transformation. In order to do that, however, he must become more familiar with your needs and aspirations. At your personal consultation, you and the doctor will devise a treatment plan that is custom made for you. At this time, Swan Medical will quote you an accurate cost estimate. You can also watch our specials page for exclusive savings opportunities.
FAQ
Is it possible to have a loose vagina?
Many women complain of having a "loose" vagina. It can be the result of giving birth or chronic strenuous activities. It may also be a consequence of age leading to decreased sensitivity. In most cases, it is a combination of all of these things. Vaginoplasty reconstructive surgery is the most direct and effective means for treating this sensitive issue. Most doctors recommend vaginoplasty in the worst cases of feminine laxity.  
Can you have a baby after vaginoplasty?
Most doctors advise against vaginal delivery after vaginoplasty. That's because the trauma of childbirth will almost certainly negate any gains the procedure has made in restoring and rejuvenating your vagina. However, you will still be physically able to have children after vaginoplasty and may elect to have a cesarean delivery to avoid vaginal trauma. As part of your private consultation, Your doctor will discuss your reproductive history (and future), to see how that might fit into your treatment plan. 
References
Cain, J. M., Iglesia, C. B., Dickens, B., & Montgomery, O. (2013). Body enhancement through female genital cosmetic surgery creates ethical and rights dilemmas. International Journal of Gynecology & Obstetrics, 122(2), 169–172. https://doi.org/10.1016/j.ijgo.2013.03.020
Callens, N., Cuypere, G. D., Wolffenbuttel, K. P., Beerendonk, C. C., Zwan, Y. G. V. D., Berg, M. V. D., … Cools, M. (2012). Long‐Term Psychosexual and Anatomical Outcome after Vaginal Dilation or Vaginoplasty: A Comparative Study. The Journal of Sexual Medicine, 9(7), 1842–1851. https://doi.org/10.1111/j.1743-6109.2012.02747.x
Rodrigues, S. (2012). From vaginal exception to exceptional vagina: The biopolitics of female genital cosmetic surgery. Sexualities, 15(7), 778–794. https://doi.org/10.1177/1363460712454073