Lichen Sclerosus Treatment
Conveniently located to serve the areas of Los Gatos and San Jose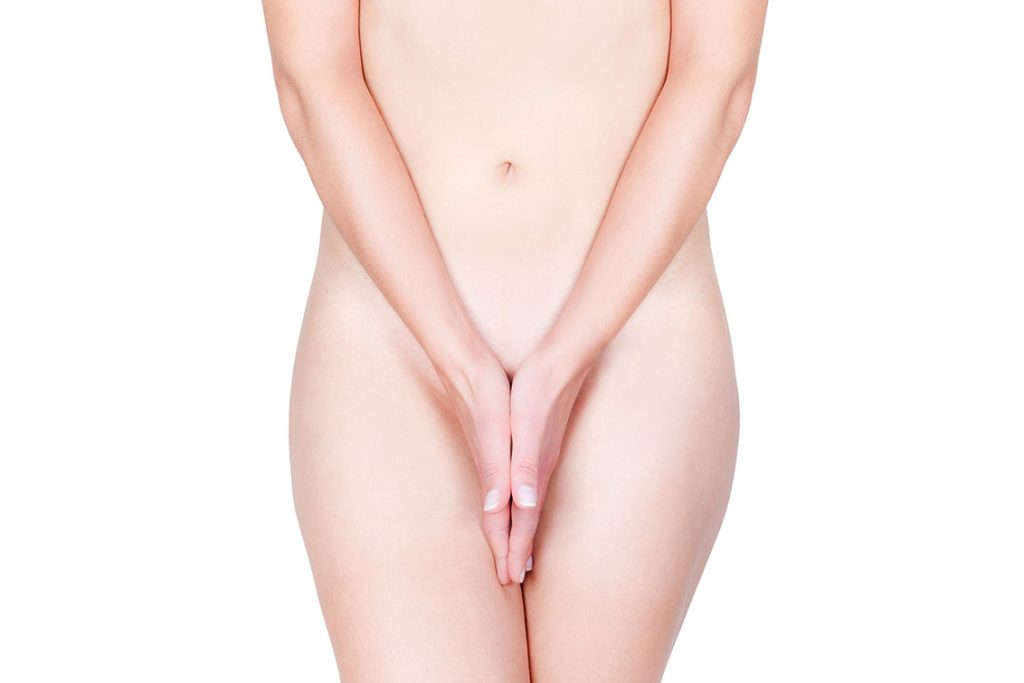 A combined Platelet-derived growth factors (platelet-rich plasma or PRP) or Umbilical Cord Derrived Growth Factors and laser resurfacing procedure is a safe and effective treatment pathway for patients with lichen sclerosus. Lichen sclerosus is a rare autoimmune condition that affects the genitals and anus. Although it is well-documented in scientific literature, the condition's exact cause is unknown. Though it can technically affect anyone of any age, it affects women far more than men and is most common in post-menopausal women. (1) It causes various unpleasant and embarrassing symptoms including genital itchiness, pain during intercourse, and a telltale lightening (hypopigmentation) and smoothing of the skin in the affected areas or  a "Parchment Paper" appearance. These symptoms are often treated with steroids with varying success rates. Thankfully, newer, non-steroidal treatment options, such as combination laser resurfacing and growth factors, can provide relief from these uncomfortable symptoms, and create pathways toward healing and remission. 
Take the first steps toward increased personal wellbeing and a comfortable life by booking a personal consultation at Swan Medical. Double Board-Certified Urogynocologist Peter Castillo M.D. has many dedicated years of experience in genital health and sexual wellness and provides specialized care and treatment regimens for lichen sclerosus sufferers. Don't put off coming to see us a moment longer. Your health matters! Book a personal consultation with Dr. Castillo by calling us directly at (925) 905-9922 or fill out a convenient online form to inquire further about this beneficial treatment.
About Lichen Sclerosus
Health Risks
Lichen sclerosus is classified as a chronic inflammatory skin condition that affects the genitals. Though no one cause has been found for the condition, research has shown its connection to other autoimmune conditions including alopecia areata, vitiligo, autoimmune thyroiditis, and pernicious anemia. (1) It is also suspected to have a genetic component, as conservative estimates reveal approximately 10% of patients with lichen sclerosus have relatives with the same disease. (2) It is a persistent, long-lasting health condition that will not go away without intervention. In fact, many scientific studies have been performed to highlight the need for fast, effective treatment. If left untreated, lichen sclerosus is associated with potentially serious scarring and an elevated risk of skin cancer in the genital area. (2) Therefore, prompt medical treatment that adequately addresses the situation is vital in managing all cases.
Where Does Lichen Sclerosus Appear?
The vulva is the outer part of the female genital area. Lichen sclerosus may appear in an isolated area of the vulva or involve the entire anogenital region. The skin of the vulva, from above the clitoral hood down to the perineum (the area between the vaginal opening and the anus), and anus can become thinner, which can cause tearing. Although it can be pervasive in the genital area, it generally does not affect the inner vaginal canal.
Clinical Symptoms of Lichen Sclerosus
Though some cases of lichen sclerosus are asymptomatic, common symptoms of the condition include:
Vulvar itchiness (pruritus)
Vulvar pain, burning or soreness
Tearing of fragile skin
Pale, smooth skin (parchment-like appearance)
Difficulty urinating
Sexual dysfunction
Closure of the clitoral hood (phimosis) leading to decreased Clitoral sensation
Narrowing or even complete closure of the vaginal opening in severe cases causing difficulty urinating
Where lesions appear in the affected area, there is usually some discomfort and tissue damage. And, when the skin heals, this can set into motion a cycle of fusing and tearing, which can cause prolonged pain and significant mental anguish. This may affect a woman's ability to urinate comfortably, and may severely limit sexual functionality and satisfaction. Anti-inflammatory treatments such as high-potency topical steroid courses are usually employed as first-line therapy in the treatment of lichen sclerosus, but they have led to mixed results and unwanted long-term side effects for patients after prolonged use.
Although they are two separate diagnoses, lichen sclerosus and another autoimmune condition, lichen planus, can occur side-by-side. Lichen planus is another condition that affects the skin, and one that also affects mucosal membranes. It causes swelling and discomfort in the inside of the mouth, the arms, lower legs, and the genitals. Like lichen sclerosus, a single cause for the condition is yet to be identified. (3) 
Because Lichen Sclerosus often occurs in post-menopausal women, it can coincide with another even more common condition knowen as Vaginal Atrophy. Vaginal atrophy is the downstream effect of estrogen loss leading to environmental changes within the vaginal canal causing vaginal dryness, burning, painful exams or intercourse and is also progressive. Because this is the most common occurring vaginal condition in menopause, Lichen Sclerosis is often undiagnosed.
A thorough pelvic exam by a trained specialist can determine if one or both conditions are causing these confounding symptoms and proper therapy can be initiated.
Benefits of Laser & Growth Factors Treatment for Lichen Sclerosus
Women with lichen sclerosus can receive a combined laser and Growth Factor treatment that provides effective relief from lichen sclerosus. Laser and Growth Factor treatments can:
Resolve uncomfortable symptoms
Prevent condition from worsening
Encourage healthy tissue regeneration
Provide effective long-term condition management
Restore urinary and sexual function
Improve overall quality of life
The key to both treatment methods employed by Dr. Castillo is to encourage effective tissue stimulation and healing, however, there are also some practical benefits. As well as providing efficacious results, laser/growth factor combination treatments are convenient. Many patients can return to their daily routines on the same day as their treatment!
Candidates for Laser & Growth Factor Therapy
Good candidates for laser and PRP treatment for lichen sclerosus are people who have found limited improvement with topical steroids. If you have lichen sclerosus, and are considering a different route for your treatment, please contact us. Certain conditions may preclude you from receiving this treatment type for lichen sclerosus. These may include:
Any condition that could spread or worsen with injections
A serious health condition that could affect treatment goals
Uncontrolled diabetes mellitus
Certain blood or bleeding disorders
Use of immune modulators or medical conditions requiring chronic systemic steroids
Conditions for which anticoagulation medications cannot be paused
Low/insufficient blood platelet count
The best way to find out if this treatment is right for you is to book an individual consultation with us. Speak to Dr. Castillo and his knowledgeable staff, and find compassionate medical care at Swan Medical. Call our Los Gatos office at (925) 905-9922 or complete a short inquiry form on our website to connect with us.
Personal Consultation
Your personal consultation is an opportunity for you to share your experience of lichen sclerosus with Dr. Castillo. Please be open and honest about your symptoms so we can create an effective treatment plan for your unique circumstances. We may require diagnostic testing of the area you wish to treat, and a thorough physical examination to assess the area will be conducted. Dr. Castillo will note the severity of the condition and assess current skin damage, existing scarring, and your level of discomfort. After a medical history review and all necessary test results have been analyzed, we will schedule treatment for suitable candidates.
Dr. Castillo offers a free virtual consult opportunity to patients who cannot attend an appointment in person.
Procedure
Stage One: Fractional Laser Treatment
Fractional laser technology is employed as the initial part of an effective two-stage treatment for lichen sclerosus. Fractional laser treatment delivers targeted laser energy to the affected area.  It focuses light onto thousands of microscopic treatment zones. By removing damaged tissue in this way, laser treatment can promote healthy tissue regeneration. It can also preserve surrounding healthy tissue. Studies demonstrate that ​​laser therapy causes minimal patient discomfort during treatment, with no adverse effects, and significant long-term improvements of the condition. (4)
Stage Two: Platelet Rich Plasma Therapy
After laser treatment comes PRP/Growth Factor therapy; a technique that utilizes either the patient's own blood to retrieve growth factors or if the patient's platelet quality is in question, utilize Ubmilical derived growth factors and reintroduces it into the treated area to further encourage effective healing. Our blood contains different healing properties, including platelets, plasma, and white blood cells. When an injury occurs, the body sends these properties to the damaged tissue to restore function to the area, restrict bleeding, and begin the cell regeneration process. Once the blood has been collected, it is spun in a centrifuge at high speed to extract these restorative properties. PRP therapy gives the body a "helping hand" by preparing this mix of healing components at high concentrations outside the body, and allows for targeted reintroduction to the area of treatment. These techniques are proven to promote tissue regeneration and a cessation of lichen sclerosus symptoms. (5)
Dr. Castillo and his team realize it's not always easy to get treatment locally, particularly when addressing urogynecological issues. That's why Swan Medical will cover up to $500 of travel costs for patients outside the Bay Area traveling more than 100 miles for treatment. For more information, please see our Travel Support page.
Find Relief from Lichen Sclerosus
A combined laser and Growth Factor treatment enable patients with lichen sclerosus to regain control over their lives and gain repose from discomfort. Every individual responds differently to treatment, and some people may require more than one treatment session to reach their goals. Following their initial treatment, most patients will experience relief from their symptoms in around one month. The healing process, triggered and amplified by the two-pronged treatment, will continue throughout this period. We will arrange follow-up appointments with Dr. Castillo to ensure your recovery is on track.
Cost of Lichen Sclerosus Treatment in Los Gatos, CA
Dr. Castillo creates each lichen sclerosus treatment plan with the individual in mind. Therefore, the cost of your treatment will reflect the specific details of your plan. Please reach out if you have any questions regarding the procedure, as our staff will be happy to assist you. Contact us at (925) 905-9922 for detailed information regarding lichen sclerosus treatment and the other services available at Swan Medical.
Read Dr. Castillo's blog and follow Swan Medical on Facebook, Twitter, Instagram, and YouTube for more details about intimate wellness, female pelvic health, and aesthetic treatment options to help you realize your cosmetic aspirations.
References