CoolSculpting
Conveniently located to serve the areas of Los Gatos and San Jose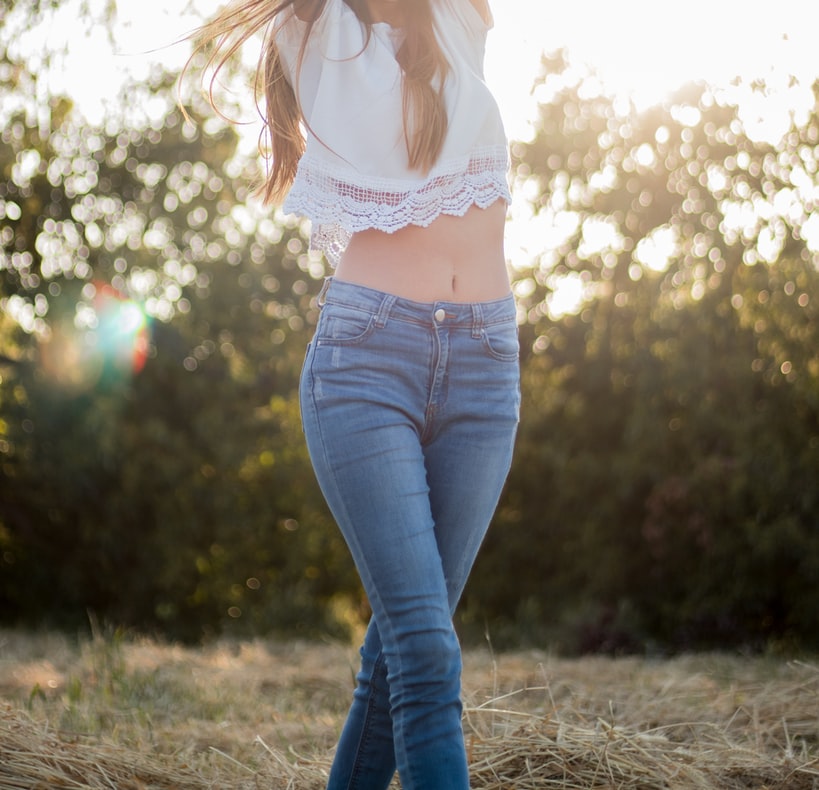 CoolSculpting is the non-surgical, non-invasive way to freeze away unwanted fat for good. By harnessing the transformative power of low temperatures, Dr. Peter Castillo and his team can eliminate unsightly bulges and contour a slim, strong new you. 
Under Dr. Castillo's leadership, Swan Medical is the premier destination for body contouring. Conveniently located in Los Gatos, California, Swan Medical offers the latest CoolSculpting technology. From our welcoming procedure rooms to our friendly, attentive staff, you will feel pampered as you shape your ideal self.
To learn how CoolSculpting can help accomplish your enhancement goals, contact Swan Medical online or call (925) 905-9922. We also offer virtual consultations to best suit your schedule and lifestyle. No matter where you log on, Dr. Castillo wants to connect with you.
Before & After Photos
What Is CoolSculpting?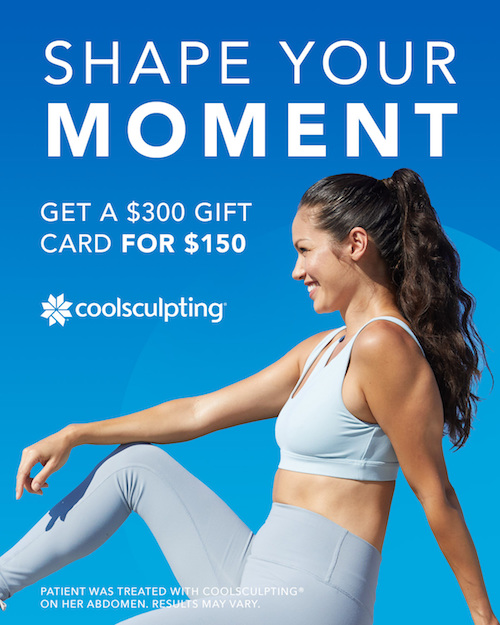 CoolSculping is the brand name for cryolipolysis, which is the art and science of freezing fat cells. The innovative CoolSculpting equipment is able to accomplish fat removal while leaving the surrounding tissue unharmed.[1, 2] Adipose (fat) layers respond to cold temperatures differently than skin and muscle do. Dr. Castillo understands this delicate dichotomy, and can administer precise pulses of frigid innovation exactly where you need them. Once your unwanted fat cells are frozen into stasis, the body regards them as waste material. Your lymphatic system flushes away the fat naturally and gradually over the course of the next 2-3 months.
CoolSculpting can contour various parts of your physique. Diet and exercise are wonderful ways to maintain your health, but they may be ineffective when it comes to shaping your frame. CoolSculpting targets your specific "problem areas" and can reduce the size of a given fat deposit by up to 25% in just one session!
Thigh CoolSculpting
When the upper legs accumulate unwanted fat, they can not only be unsightly; they can be uncomfortable. Walking may chafe the thighs and pants, shorts, and skirts might be too snug. CoolSculpting for thighs will slim and trim the upper legs. After CoolSculpting treatment with Dr. Castillo, clients can stroll, saunter and sashay with ease!
Abdominal CoolSculpting
Let's face it: the belly is the most stubborn region to contour. Crunches leave you breathless and diets leave you wanting more (literally). CoolSculpting can flatten your tummy without the need for expensive, extensive surgery. Indeed, CoolSculpting is great for both women and men, accentuating the figure you want without changing the essence of who you are. If you are trying to achieve six-pack abs, CoolSculpting may be your new best friend. An hourglass figure is also within sight through the power of cryolipolysis.
Arm CoolSculpting
Over time, the upper arms gather flab that hangs in a displeasing fashion. The phenomenon is often referred to as "bat wings." To make those pesky underarm protrusions fly away, consider a CoolSculpting session at Swan Medical. Our customized applicators cradle the upper arms to deliver transformative temperatures exactly where they can have the most impact.
Buttocks CoolSculpting
Fat has a mind of its own. Even when you try to achieve a firm, round butt, the bulk of your fat often migrates south. The pudge that collects under the lower crest of the cheeks is called a banana roll, and CoolSculpting can gently peel it away.
Call (925) 905-9922 to discuss your body contouring goals and learn how cryolipolysis can help.
Benefits of Body Contouring
In addition to the targeted physical benefits outlined above, CoolSculpting can deliver psychological rewards as well. Take a good look at your most bothersome "problem area." Pinch it, roll it around in your fingers, and really study that unwanted fat. Now imagine if the protrusion was reduced by one-quarter of its size with each treatment. You can flush away insecurities along with excess fat cells, courtesy of Swan Medical.
CoolSculpting Benefits
No anesthesia required
No incisions necessary
Works with your body's own systems to flush fat
Clothes fit more comfortably
Boosts confidence
To experience the benefits of CoolSculpting for yourself, please contact Swan Medical in Los Gatos, California.
Eligible Candidates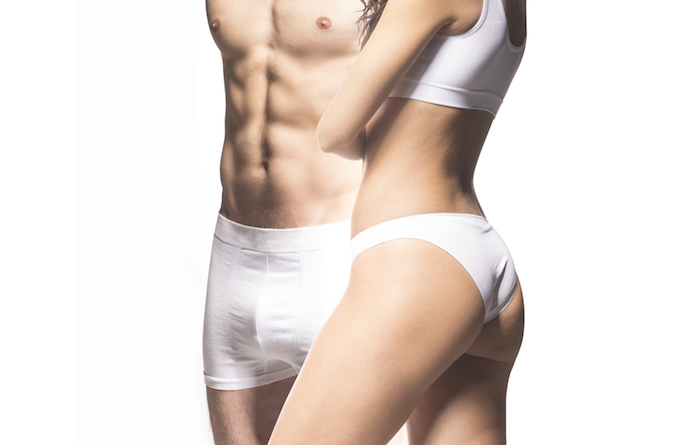 If you are a healthy man or woman, consider a visit to Swan Medical. Dr. Castillo can determine if CoolSculpting is the best way to trim and tone your "problem areas" and deliver the contours you crave without the need for surgery.
You may not be eligible for CoolSculpting treatment if you have a lymphatic disorder. The lymphatic system is responsible for whisking away the fat cells that are frozen during cryolipolysis. Please inform Dr. Castillo of any health conditions you have during your comprehensive consultation.
Private Consultation In Los Gatos, California
Whether you want sleeker thighs, a flatter belly, or streamlined arms, CoolSculpting may be the perfect solution for you. Tell Dr. Castillo about your medical history and future goals so he can create the right strategy for your wellness journey. Contact Swan Medical at your earliest convenience to explore the wonders of CoolSculpting.
If you are traveling from over 100 miles away to visit us, we want to sincerely welcome you. Swan Medical celebrates your safe journey with tips and incentives. Visit our travel support page and learn how you may qualify for up to $500 in travel credits. See you soon!
Preparation and Procedure
The CoolSculpting process is so easy, you may be ready for your first session immediately following your consultation. Sit back, read a book or surf your smart device, and let the CoolSculpting technology do the rest. One treatment session usually only lasts 30-45 minutes, but it can reduce a given fat deposit by up to 25%.
Rapid Recovery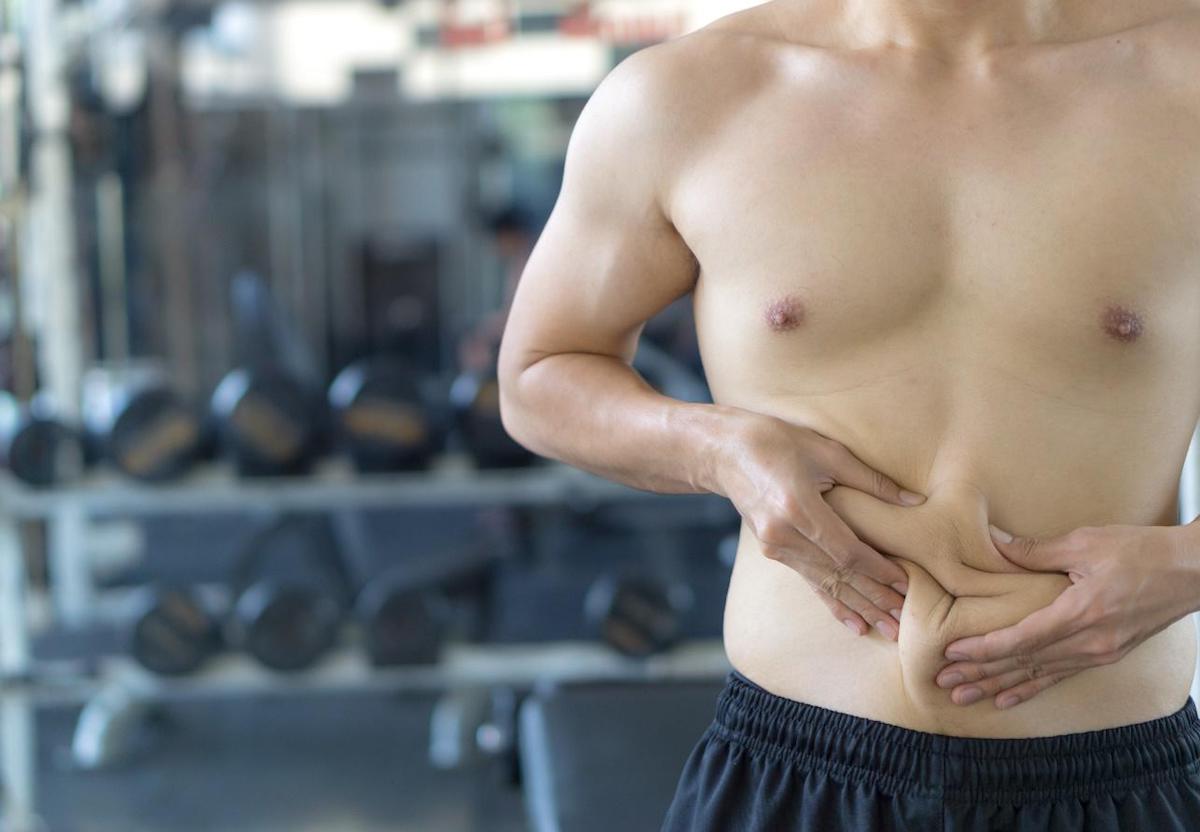 Immediately following your CoolSculpting session, a Swan Medical professional will gently massage the treatment area. This supports the body's ability to flush away the unwanted fat that was frozen during your procedure and markedly improves results.
Since CoolSculpting does not require incisions or anesthesia, you will be ready to resume your day once the applicators have been removed. You may notice slight redness or stiffness, but these will gradually subside over the next 2-4 hours.
Truly Cool Results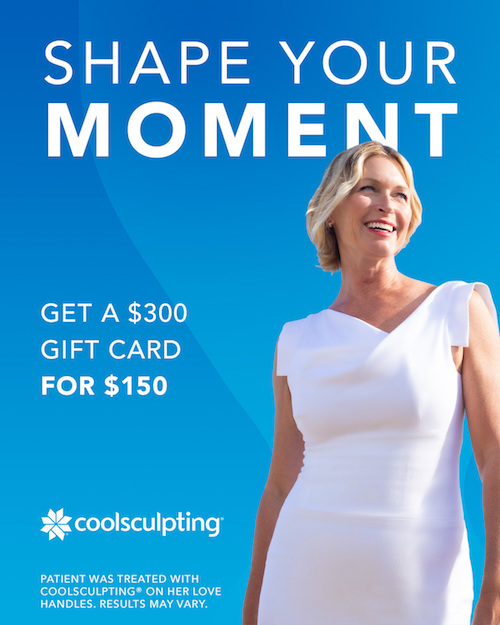 According to an extensive survey of 518 CoolSculpting recipients, there were no significant side effects associated with the cryolipolysis procedure.[3] On average, treatment areas were reduced by a factor of 23% as measured by calipers.
Swan Medical is founded on the principles of safety and satisfaction. Our enhancement procedures are designed to accentuate your natural curves and unleash your full potential. To see testimonials attesting to our expertise, please visit our glowing reviews page. We are humbled by our past patients' kind words and we are eager to welcome you into the ranks of our happy, healthy clientele.
Complementary and Alternative Procedures
At Swan Medical, we explore the intersection between aesthetics and functionality. CoolSculpting is a great way to improve your outward appearance, but it can also boost your confidence and range of motion.
Dr. Castillo's techniques emphasize comprehensive enhancement. The mind and body evolve together. When you look and feel good, it creates an upward cycle of positivity.
Swan Medical can help you address issues of vitality and vigor with bio-identical hormone replacement therapy. Once you are feeling rejuvenated and replenished, you may be ready to share some romantic time with a partner. Harness your confidence with intimate wellness solutions at Swan Medical.
Regardless of your unique enhancement journey, Swan Medical is a great resource to guide you along your way. CoolSculpting may be the ideal solution to remove unwanted fat. If the procedure is not suited to your case, however, then Dr. Castillo will recommend a more appropriate strategy. To investigate your options, schedule a consultation here in Los Gatos, California. You may also consider a remote visit from the comfort of your smart device.
FAQ
How much does CoolSculpting cost in Santa Clara County?
The cost of CoolSculpting treatment depends on how many sessions you require and how extensive your goals may be. Dr. Castillo always provides transparent pricing during your comprehensive consultation. Contact us online to schedule an appointment or call (925) 905-9922 to discuss how CoolSculpting can craft your ideal physique. 
Does CoolSculpting really work?
Yes! If you can pinch a deposit of fat, then it is susceptible to the invigorating effects of CoolSculpting. Dr. Peter Castillo is an accomplished, board-certified physician, so he thoroughly understands the fascinating opportunities that CoolSculpting offers to his clients. During your one-on-one consultation, Dr. Castillo can assess your needs and translate them into a comprehensive strategy. Body contouring has never been this cool.
Additional References
Avram, M. M., & Harry, R. S. (2009). Cryolipolysis™ for subcutaneous fat layer reduction. Lasers in Surgery and Medicine: The Official Journal of the American Society for Laser Medicine and Surgery. 41 (10) 703-708. https://doi.org/10.1002/lsm.20864
Nelson, A. A., Wasserman, D., & Avram, M. M. (2009). Cryolipolysis for reduction of excess adipose tissue. Seminars in Cutaneous Medicine and Surgery. 28 (4) 244-249. DOI: https://doi.org/10.1016/j.sder.2009.11.004
Dierickx, C. C., Mazer, J. M., Sand, M., Koenig, S., & Arigon, V. (2013). Safety, tolerance, and patient satisfaction with non-invasive cryolipolysis. Dermatologic Surgery. 39 (8) 1209-1216. https://doi.org/10.1111/dsu.12238