Vaginal Trauma & Pelvic Organ Prolapse
Conveniently located to serve the areas of Los Gatos and San Jose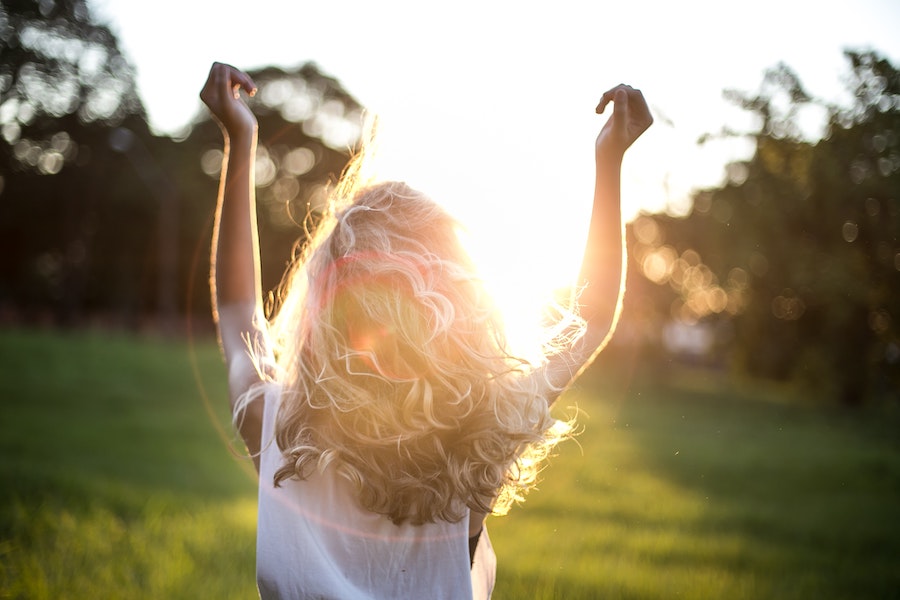 In many cases, significant damage to the pelvic floor muscles, connective tissue, and vaginal skin can lead to loss of sexual response or even cause pain.  Vaginal deliveries or trauma to the vagina are not typically obvious during a general gynecologic exam.  Occult or hidden injuries occur quite often leading to bothersome symptoms.  Additionally, damage to support of the pelvic organs and vaginal walls can lead to bulging of pelvic organs or prolapse which typically remain silent for many years. 
FAQ
WHAT IS PELVIC ORGAN PROLAPSE?
Pelvic organ prolapse is a disorder in which one or more of the pelvic organs drop from their normal position.
WHAT ORGANS CAN BE AFFECTED BY PELVIC ORGAN?
The organs that can be affected include the following:
• Uterus
• Top of the vagina in women who have had a hysterectomy (the vaginal vault)
• Front (anterior) wall of the vagina (usually with the bladder, which is called a cystocele)
• Back (posterior) wall of the vagina (usually with the bladder, which is called a rectocele)
• The pouch between the rectum and back wall of the uterus (usually with a part of the small intestine, which is called an enterocele)
WHAT ARE THE SYMPTOMS OF PELVIC ORGAN PROLAPSE?
In severe prolapse, the woman can see or feel a bulge of tissue at or past the vaginal opening.  Most women have mild prolapse- the organs drop down only slightly and do not protrude from the opening of the vagina- and do not have any signs or symptoms.  Some women with mild prolapse and women with severe prolapse do have symptoms, which can include the following:
• Feeling of fullness or heaviness in the pelvic region
• Pulling or aching feeling in the lower abdomen or pelvis
• Painful or uncomfortable sex
• Difficulty urination or having a bowel movement.
HOW IS PELVIC ORGAN PROLAPSE TREATED?
If you do not have any symptoms or if your symptoms are mild, you do not need any special follow-up or treatment beyond having regular checkups.  If you have symptoms, prolapse may be treated with or without surgery.
WHAT ARE THE NONSURGICAL TREATMENTS FOR PELVIC ORGAN PROLAPSE?
Often the first nonsurgical option tried is pessary.  This device is inserted into the vagina to support the pelvic organs.  Targeting specific symptoms may be another option.  Kegel exercises may be recommended in addition to symptom-related treatment to help strengthen the pelvic floor.  Weight loss can decrease pressure in the abdomen and help improve overall health.
WHEN SHOULD I CONSIDER SURGERY TO TREAT PELVIC ORGAN PROLAPSE?
If your symptoms are severe and disrupt your life, and if nonsurgical treatment options have not helped, you may want to consider surgery.
WHAT FACTORS SHOULD I CONSIDER WHEN DECIDING TO TREAT PROLAPSE ORGAN?
The following factors should be considered when deciding whether to have surgery.
• Your age – If you have surgery before completing child-bearing there is a chance that prolapse will recur and may possibly require additional treatment.  If you have surgery at an older age, general health issues and any prior surgery may affect the type of surgery that you have.
• Your childbearing plans – Ideally, women who plan to have children (or more children) should postpone surgery until their families are complete to avoid the risk of prolapse happening again after corrective surgery.
• Health conditions – Any surgical procedure carries some risk, such as infection, bleeding, blood clots in the legs, and problems related to anesthesia.  Surgery may carry more risks if you have a medical condition, such as diabetes, heart disease, or breathing problems, or if you smoke or are obese.
• New problems – Surgery also may cause new problems, such as pain during sex, pelvic pain, or urinary incontinence.
HOW DOES RECONSTRUCTIVE SURGERY TREAT PELVIC ORGAN PROLAPSE?
Reconstructive surgery reconstructs the pelvic floor with the goal of restoring the organs to their original position. Some types of reconstructive surgery are done through an incision in the vagina.  Others are done through an incision in the abdomen or with laparoscopy.
WHAT ARE THE TYPES OF RECONSTRUCTIVE SURGERY?
The types of reconstructive surgery include the following:
• Fixation or suspension using your own tissues (uterosacral ligament suspension and sacrospinous fixation) – These procedures are performed through the vagina and may involve less recovery time than those performed through the abdomen.  A procedure to prevent urinary incontinence may be done at the same time.
• Anterior and posterior colporrhaphy – Because these procedures are performed through the vagina, recovery time usually is shorter than with procedures performed through the abdomen.
• Sacrocolpopexy and sacrohysteropexy – These abdominal procedures may result in less pain during sex than procedures performed through the vagina.
• Surgery using vaginally placed mesh – Mesh placed through the vagina has a significant risk of complications, including mesh erosion, pain and infection.  Because of these risks, vaginally placed mesh for pelvic organ prolapse usually is reserved for women in whom previous surgery has not worked, who have medical condition that makes abdominal surgery risky, or whose own tissues are too weak to repair without mesh.
WHAT IS INVOLVED IN RECOVERY AFTER SURGERY TO TREAT PELVIC ORGAN PROLAPSE?
Recovery time varies depending on the type of surgery.  You usually need to take a few weeks off from work.  For the first few weeks, you should avoid vigorous exercise, lifting, and straining.  You also should avoid sexual intercourse for several weeks after surgery.