Aesthetics
Conveniently located to serve the areas of Los Gatos and San Jose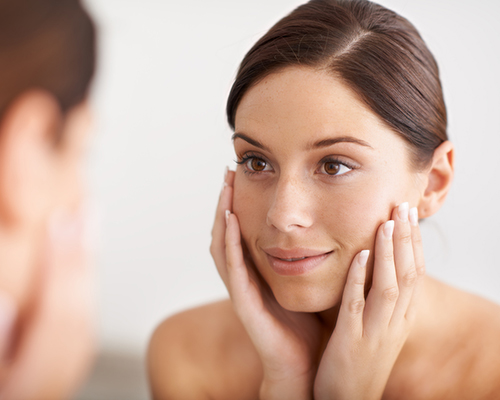 Aesthetics is an umbrella term in medicine for a wide range of procedures designed to improve your appearance, reverse the effects of aging, and help patients achieve the look they desire. Our suite of minimally invasive aesthetic procedures focuses on proven implementations of laser and light therapy and popular injectable procedures that boast a track record of clinically significant results.
Recapture Your Radiance
As we get older, our bodies don't always resemble how we feel inside. Our unforgettable experiences leave after-effects on our skin. Smile lines and frown lines often form. The glow of youth can fade into dullness and our faces lose volume due to decreased production of fibers such as collagen. Fortunately, there are now minimally invasive rejuvenation treatments available that can refresh your appearance and help regain your youthful effervescence.
Dr. Peter Castillo and his team of professionals at Swan Medical offer a selection of the latest aesthetic treatments from his medical center in Los Gatos. Dedicated to providing patients with the safest and highest quality treatments available, Swan Medical helps all our patients feel beautiful outside and powerful inside. Contact Swan Medical today to continue your aesthetic journey with a team to support your goals. You can call our Santa Clara County office at (925) 905-9922. You can also visit our helpful page for new patients for more useful information.
About Aesthetic Treatments in Los Gatos
In fine art, craquelure is a term that refers to the pattern of fine cracks in the varnish or enamel of a painting. In the art world, craquelure helps differentiate an original work of art from a forgery, which makes it a desirable quality. For individuals, craquelure might indicate our age, but it's not always desirable. Dr. Castillo's artistic medium is the human body.
He seeks to help his patients refine their aesthetics to bring their vision of beauty into reality.
Minimally Invasive Aesthetic Treatments
Successful cosmetic enhancements and rejuvenation pair a patient's goals with the appropriate aesthetic technique. As with any great artist, Dr. Castillo selects the best tool for each task. He can employ several minimally invasive aesthetic techniques to help you achieve your goals. The most effective, minimally invasive methods include the latest laser and light technology and FDA-approved injectables that include dermal fillers and neuromodulators. Depending on the condition a patient wants to treat and their aesthetic aspirations, Dr. Castillo will devise a custom treatment plan that employs one or several of the enhancement techniques explained below.
Benefits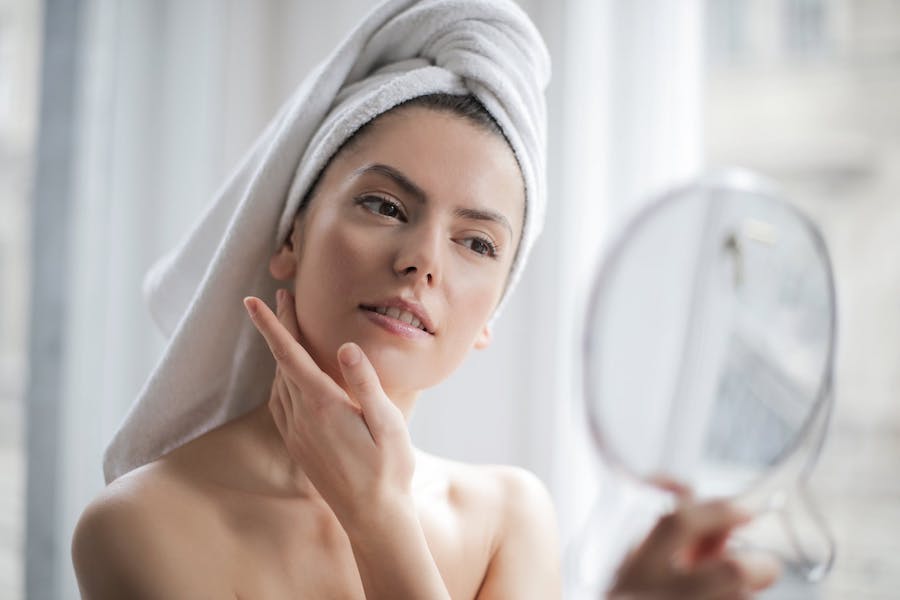 The most obvious benefit to aesthetic procedures is that they enhance your appearance and help you achieve the physical look that you desire. This includes reversing the tides of time and rejuvenating your skin and face to restore that youthful radiance. It also means recontouring your body to tighten up loose skin or correct skin irregularities. Besides the physical benefits, there are also concomitant psychological benefits. You can erase insecurities that derive from physical conditions and boost your self-confidence as you align your inner beauty with your outer image. Cosmetic enhancements can also help you maintain a healthy lifestyle by offering motivation to continue looking and feeling your best.
Candidates
Candidates for aesthetic treatments span an enormous range of patients of all ages, genders, and lifestyles. Whether you are an athletic participant in your 30s or retired from an office job, you might be a candidate for aesthetic treatments.
With our nonsurgical selection of treatments, we can help you resolve a diverse range of issues.
Some issues that we can treat include
Acne – shrink pores and clear detritus that clogs pores
Pigmentation – correct uneven skin tone or spots from too much or too little melanin
Wrinkles and skin texture – restore a smooth texture and help with wrinkles and lines
Phototherapy – anti-aging treatments that delay the effects of aging or reverse them
Scars – reduce the visibility of stretch marks and help even out complexion
Body contouring – achieve the harmonious lines you desire
Skin laxity – help restore taut, youthful skin
Hair removal – remove undesirable hair and enjoy sleek, smooth skin
Vascular lesions – help balance your skin tone
Intimate aesthetic concerns – feel comfortable about your body's most intimate areas
Personal Consultation
Dr. Castillo values honest, open communication.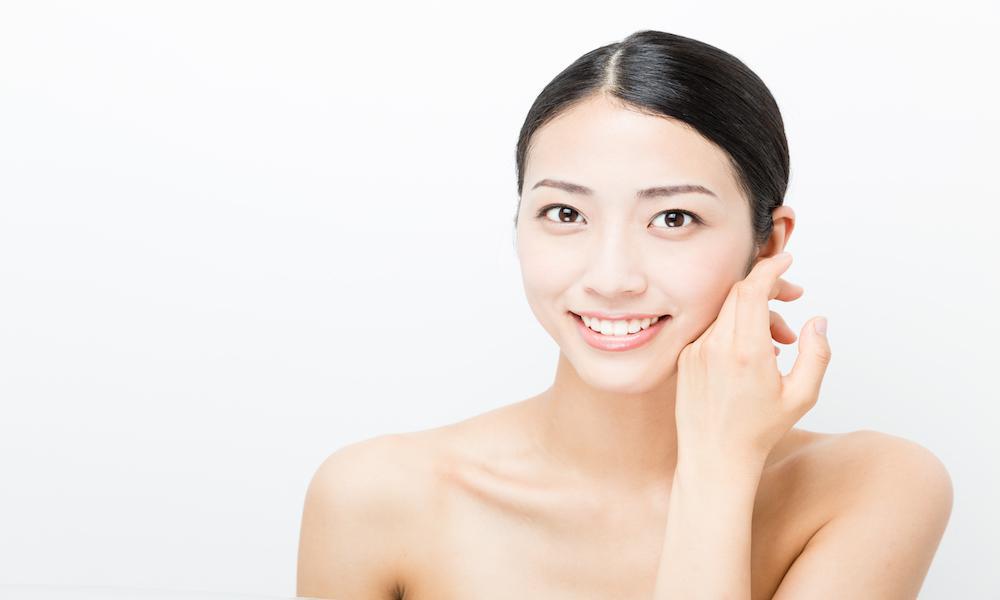 He wants all his patients to feel comfortable and take their time during their initial consultation. As a patient, you should feel completely at ease with your physician. You should never feel rushed because a doctor has overbooked or pushed into a procedure because the doctor has better margins on one procedure over another. With Dr. Castillo, the most important measure of success is patient satisfaction. As a practitioner passionate about his life calling, he wants every patient to achieve their cosmetic goals and feel better about themselves after the procedure than before the procedure.
Dr. Castillo has trained with some of the best aesthetic physicians in the world. He completed a Fellowship at the famous Cleveland Clinic, a font of knowledge at the forefront of medicine. Then, he furthered his technique in a preceptorship under the esteemed surgeon Oscar Aquirre in Colorado. He actively conducts clinical research and serves as scientific advisor for surgical device and laser aesthetic companies. Dr. Castillo calls upon this world-class training and experience to offer his patients concierge quality aesthetic medicine.
To learn more about which procedures might benefit you the most, Dr. Castillo offers a free case review over the phone to get the process started. Then, if you want to move forward you can schedule your initial consultation. Many of Dr. Castillo's patients travel from out of town to benefit from his experience. If you need any tips or help with your travel accommodations, don't hesitate to mention that before, during, or after your consultation.
Aesthetic Procedures
Let our team of highly-skilled professionals help you achieve your aesthetic goals. We offer a variety of treatments that will help you feel and look your best.
Hair Removal
Our Forever Bare BBL by Sciton will let your skin shine and be hair-free before heading to the beach this summer. We can safely and effectively remove hair from most regions of your body, including hard-to-reach spots.
Halo Ageless Skin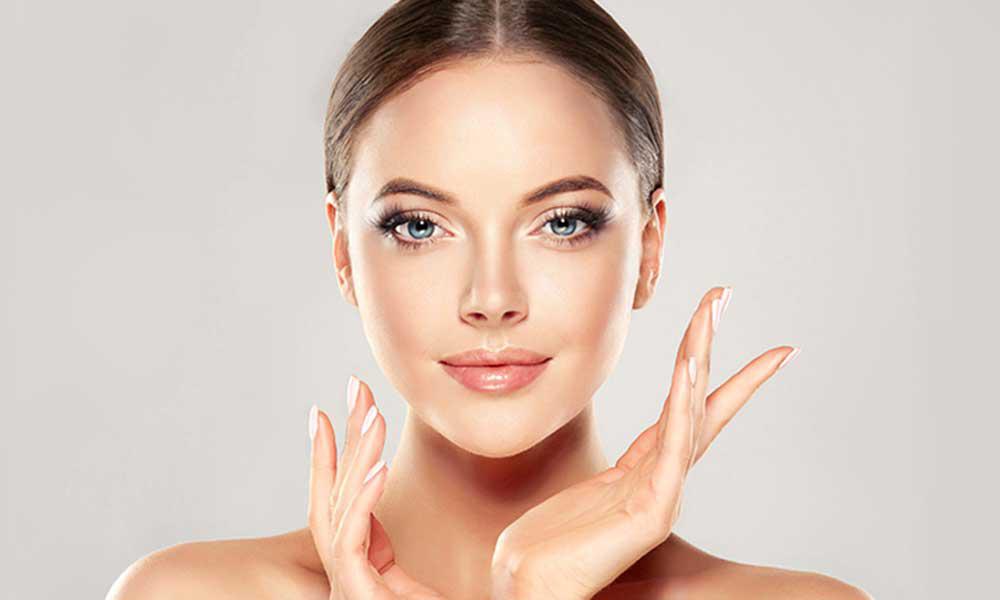 The world's first Hybrid Fractional Laser. Halo delivers both ablative and non-ablative wavelengths to maintain ageless skin with little downtime. Ablative lasers remove the outermost layer of skin while non-ablative just heat the layers underneath. The Halo can produce ablative-quality results with the decreased downtime of a non-ablative procedure. The Halo stimulates collagen and elastin, improves skin tone and texture, and reduces discoloration and uneven pigmentation.[1] Within just a few days after the treatment, the skin peels, revealing luminous, healthy skin beneath. Gradual improvements are seen over the weeks and months that pass.
Vampire Treatments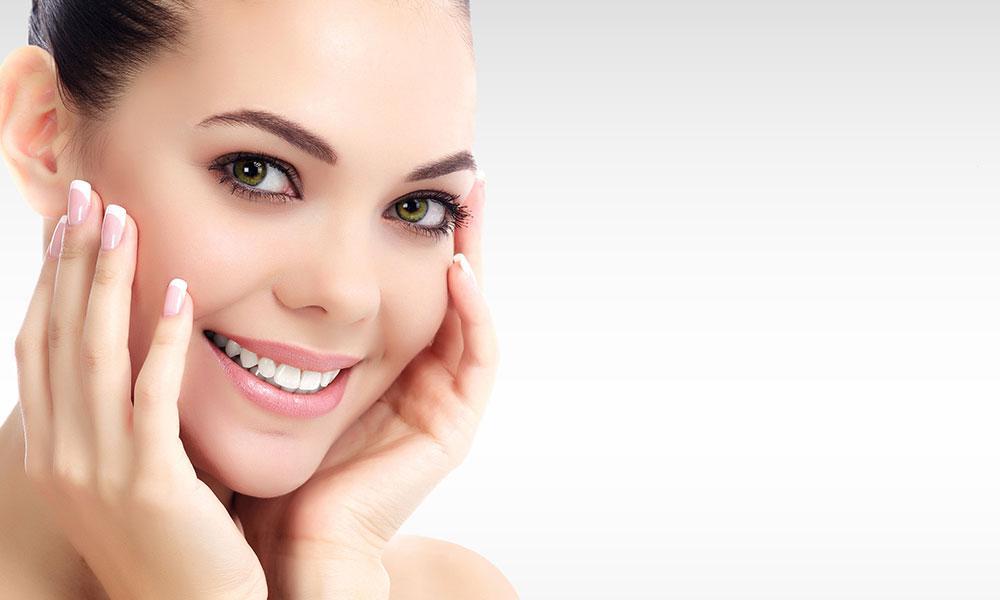 So-called "vampire" treatments leverage the power of your own blood (platelet-rich plasma) to rejuvenate the skin. These treatments add facial volume to areas suffering from volume loss and can be used in conjunction with laser or micro-needling to enhance recovery, restore collagen, and regain a youthful appearance. The customizable nature of platelet-rich plasma (PRP) procedures leads to endless combinations with other treatments to form a comprehensive rejuvenation strategy. Dr. Castillo is a member of the Cellular Medicine Society and a licensed provider of vampire treatments. He is a West Coast trainer for providers seeking certification in Vampire therapies including Vampire Facial, Vampire Facelift, Vampire Breast Lift, Vampire Labial Augmentation, O-Shot, and P-Shot.
Sciton's BroadBand Light (BBL)
Sciton's BBL is cutting-edge technology that treats acne and other skin conditions using the power of light. BBL is not a laser. Lasers use a single wavelength. BroadBand Light differs by using a wide spectrum of wavelengths to treat skin conditions. BBL comes with various filters and adapters to treat an impressive range of conditions.
Acne
Pigmented Lesions (freckles, age spots)
Vascular Lesions (cherry angiomas, rosacea, and more)
Deeper Lesions / Darker Skin Types
Hair Removal
This versatile approach allows Dr. Castillo to custom tailor treatments for each patient and maximize the positive benefits. BroadBand Light achieves remarkable results because it doesn't just improve sun-damaged and aged skin. Research into gene expression has found that BBL restores your skin cells so they actually behave and respond in the same way as young, healthy skin cells.[2] This is as close as it comes to a literal fountain of youth.
SkinTyte
Sciton's versatile BBL platform also houses the power of skin tightening. Utilizing the power of light to induce tighter, more youthful skin, clients truly enjoy the reversal of time. We can perform SkinTyte treatments truly anywhere on the body where skin laxity is a concern. SkinTyte is often paired with a variety of treatments including Forever Young BBL, Body contouring, or our DiVa vaginal rejuvenation procedures to bring the snap back to your skin.
ProFractional Laser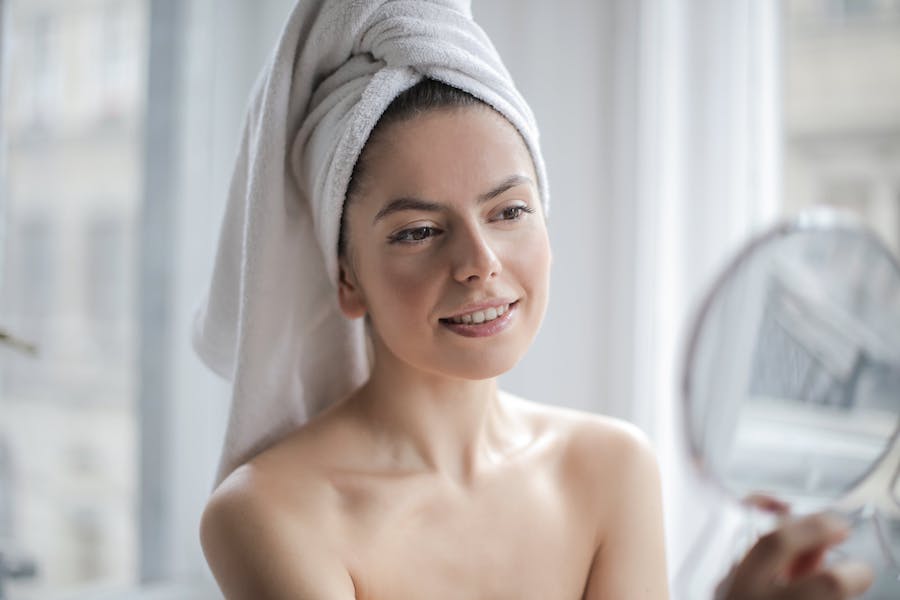 The ProFractional laser is based on Sciton's venerated Joule system. It offers profound skin rejuvenation with a proven ability to erase scars, smooth texture, and support collagen remodeling. This boost to collagen restores the skin's underlying support structure and continues to improve the skin for up to a year after treatments. From micro and nano peels to deep resurfacing, the ProFractional laser safely removes fine lines, scars, and deep wrinkles and promotes healthy skin from the inside out with little downtime. The ProFractional laser can treat a diversity of conditions from scars to rejuvenating aged skin.[3]
Injectables And Fillers
Our armamentarium of injectables and dermal fillers includes methods to achieve fuller and more voluptuous lips, reduce facial lines, and restore lost midfacial volume. With our selection of fillers and injectables, you can see immediate results and recapture a youthful appearance.
Skincare and Cosmeceuticals
Cosmeceuticals combine cosmetics and pharmaceuticals. At Swan Medical our skin care products are medical grade with active ingredients that will benefit and make a change in your skin. Learn more about cosmeceuticals and how our formulas are designed to improve and repair your skin health by calling Swan Medical at (925) 905-9922.
Results
Watch a few of our patient testimonial videos to get an idea of the quality of care you'll receive at Swan Medical. We only offer aesthetic treatments with proven results and high levels of patient satisfaction. We strive to stay at the forefront of aesthetic medicine and ensure our patients experience the best results in the industry.
FAQ
How much do aesthetic treatments cost in Los Gatos?
Our treatment plans are customized to each individual to satisfy their personal goals. During your consultation, we will provide you with transparent pricing for your treatment plan. 
References
Waibel S, Pozner J, Robb C, Tanzi E. (2018). Hybrid Fractional Laser: A Multi-Center Trial on the Safety and Efficacy for Photorejuvenation. J Drugs Dermatol.17(11):1164-1168. PMID: 30481954
Chang, A. L., Bitter, P. H., Qu, K., Lin, M., Rapicavoli, N. A., & Chang, H. Y. (2013). Rejuvenation of gene expression pattern of aged human skin by broadband light treatment: a pilot study. The Journal of Investigative Dermatology. 133(2), 394–402. https://doi.org/10.1038/jid.2012.287
Sciton. White Papers. (n.d.). Retrieved November 19, 2020, from https://sciton.com/white-papers/