Vampire Treatments
Conveniently located to serve the areas of Los Gatos and San Jose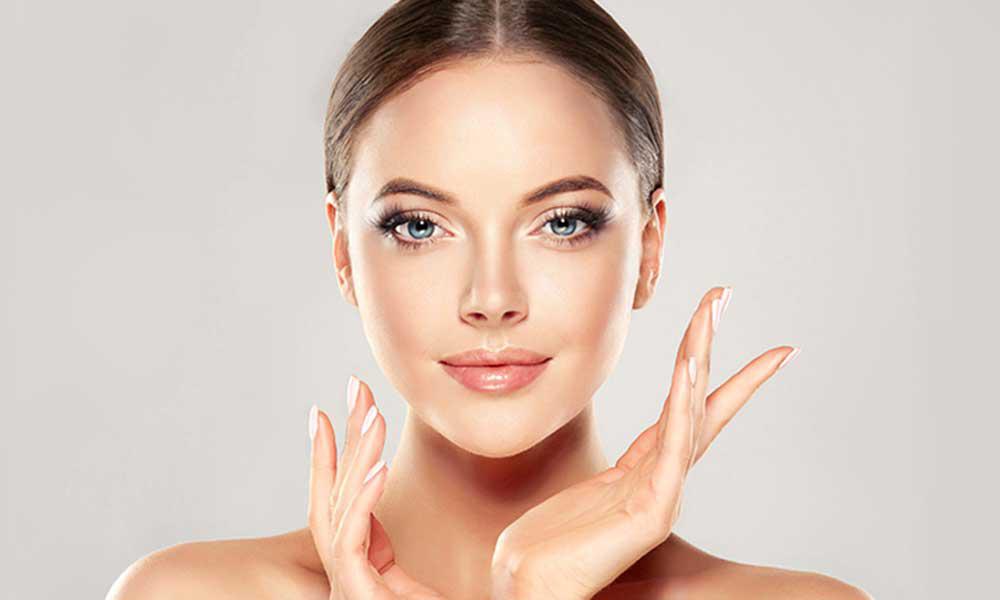 Vampire treatments are a pioneering range of cosmetic and regenerative medical procedures that use platelet-rich plasma (PRP). PRP is derived from a specially prepared quantity of the patient's own blood. When introduced to a treatment area, its healing abilities induce the production of healthy new cells. The best thing about a Vampire treatment is that tailored variations can be performed on several areas of the body, including the face, breasts, and intimate areas. It's a safe, minimally invasive way to reinvigorate your skin for a more youthful appearance, and to improve sexual function.
Swan Medical's Peter Castillo MD provides his wealth of expertise and practical skills to the Bay Area and beyond for your cosmetic and intimate wellness needs. As a double board-certified urogynecologist and a member of the Cellular Medicine Society, Dr. Castillo is dedicated to patient wellbeing, whether he's treating specific pelvic conditions, or ensuring their overall health. He is also a certified West Coast trainer for other physicians who wish to provide their patients with Vampire treatments. Serving Los Gatos, San Francisco, Davis, and farther afield, Dr. Casillo can provide the ideal Vampire treatment for you. To schedule an initial consultation, call our offices at (925) 905-9922 or use our online contact form to submit your inquiry.
How Can I Benefit from Platelet Rich Plasma?
Platelets are the first cells to activate and arrive on site after a skin injury. (1) Platelet-rich plasma contains growth factors. These proteins stimulate cell growth and tissue repair. They activate multipotent cells already in the tissue and trick them into generating newer, younger tissue. Multipotent cells can not only self-renew, but can also develop into many different cell types, as needed. A Vampire treatment can therefore be a way to regain a more youthful radiance, and enhance your natural beauty and health by introducing these vital growth factors to the treated area.
About Vampire Treatments
Vampire Facial
The Vampire Facial is perhaps the most well-known celebrity-endorsed treatment that employs microneedling or laser resurfacing and PRP. It can address facial complexion-specific skin issues such as:
Acne scarring
Sun-damaged skin
Dark under-eye circles
Uneven tone and texture
Fine perioral lines
Crow's feet
This form of treatment is a good option for patients looking for non-surgical skin rejuvenation as an alternative to more lengthy, higher-risk cosmetic surgeries. A Vampire Facial is a fast, easy procedure that takes between 30 minutes and one hour, depending on your individual circumstances, with little, if any, downtime!
What is Microneedling?
One key treatment in the Vampire range – the Vampire Facial – most commonly involves microneedling. Microneedling is a treatment that uses tiny, sharp needles to puncture the skin. This causes microscopic injuries that stimulate the body's production of collagen and elastin. Collagen is an essential strengthening part of the skin's scaffolding system. This essential matrix retains water and supports skin strength, firmness, and smoothness. (2) Elastin also plays a key role in the skin. This substance provides stretch and recoil, contributing to the skin's structural integrity. (3) If a targeted area is treated with microneedling, it can result in more youthful, smoother-looking skin, which is why it is such a popular minimally invasive procedure. The combination of PRP and Microneedling steps up the outcome of the treatment with the use of the patient's own specially prepared blood. Laser resurfacing is an augmented variation where PRP is combined with a fractionated laser resurfacing such as Profractional or HALO which really augments the results even further.
Vampire Facelift
A Vampire Facelift combines injections of PRP and hyaluronic acid fillers. The valuable, regenerative properties of PRP and volumizing abilities of HA fillers restore, reshape, and revitalize facial tissues in a single, customizable procedure. A Vampire Facelift can:
Improve facial skin texture and color
Reduce the appearance of wrinkles
Enhance collagen production
Eliminate dark circles
Hyaluronic acid works in combination with collagen and elastin to maintain the integrity of your skin. Its most important function is to retain moisture and keep skin hydrated. In a Vampire Facelift, hyaluronic acid fillers are used alongside PRP to stimulate collagen production in the face, resulting in a more radiant, more youthful facial aesthetic. This type of facelift procedure includes no incisions or lengthy surgery, and virtually no downtime. What's more, although most Vampire Facelift treatment effects last for around a year, some patients have reported their results lasting two years or more!
Vampire Breast Lift
What a Vampire Facial or Vampire Facelift does for the face, a Vampire Breast Lift does for the breasts! You can gain an improved cleavage with smoother skin to enhance the aesthetic appearance of your chest. After the patient's own blood has been drawn and treated, it is reinjected into the breast tissue with a tiny needle to minimize discomfort. This treatment is particularly effective for women whose breasts have experienced cosmetic changes due to age and motherhood such as:
Nipple inversion
Sagging skin
Loss of shape
Cleavage wrinkling
Vampire Wing Lift
The Vampire Wing Lift takes the properties of PRP and uses them with dermal fillers to restore a youthful appearance and functionality to the labia majora (outer labia). Age, childbirth, and even injury can cause numerous volume loss, wrinkled or droopy skin. As a rejuvenating non-surgical procedure, this technique can restore volume and youthful fullness of the outer labia. In addition, it can reduce skin laxity and increase a woman's sexual confidence.
PRP Treatments for Sexual Wellness
O Shot
The O-Shot is a targeted PRP treatment for women's sexual wellness. Stimulation of multipotent cells in this area can effectively address the following symptoms:
Bladder leakage
Vaginal dryness
Pain during intercourse
Problems with arousal and orgasm
According to studies, the O-Shot can improve female sexual function with high rates of satisfaction. (4) An O-Shot can provide women with better quality of life, increased confidence and pleasure during intimate moments, and lasting, effective results.
P-Shot
The Priapus Shot, or P-Shot, as it is also known, is a PRP treatment for men that can treat conditions such as Peyronie's Disease (where an erection is curved), loss of sensitivity in the penis, and erectile dysfunction (ED). This natural, non-surgical procedure involves numbing the area and gently introducing autologous PRP to the shaft of the penis. Patient benefits have included:
Increases in penis girth and length
Increased blood flow to the penis
More intense erections
Enhancement of ED medications
Increased sensitivity and enjoyment of sex
As well as providing a boost to self-confidence and sexual wellbeing, the P-Shot can help improve a man's sexual function, stamina, and sensation, relegating the embarrassments of ED to the past.
Benefits of Vampire Treatments and PRP Shots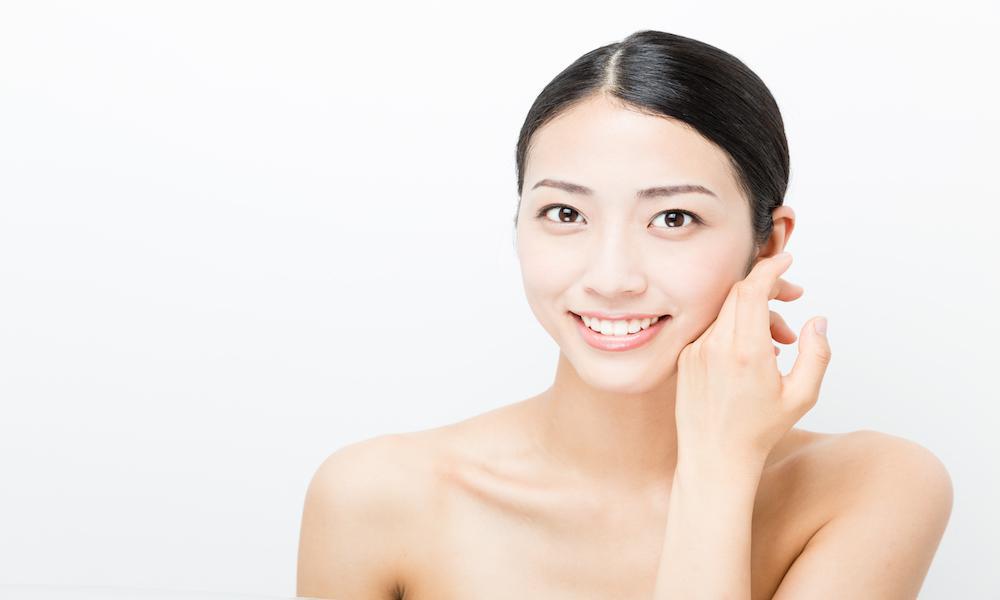 Swan Medical can customize your Vampire PRP procedure to your specific needs. These "designer" benefits of cosmetic Vampire treatments can effectively reverse signs of aging in patients without surgical intervention. They can also provide relief from many symptoms that cause self-consciousness such as skin laxity and sagging. With non-surgical and minimally-invasive procedures such as the Vampire Facial, the Vampire Facelift, and the Vampire Breast lift, patient recovery time is quicker and easier than many other popular alternatives.
Contact Dr. Castillo and his team of specialists today! We'll help you schedule your individual consultation and determine if you are a good candidate for a Vampire treatment or a regenerative PRP shot. Call our Los Gatos office at (925) 905-9922 or reach out online via our new patient inquiry form.
Please see our services page for information about the other cosmetic procedures and therapies Dr. Castillo offers!
Candidates for PRP Treatments
Most men and women are good candidates for PRP treatments such as the Vampire range. You may not be able to undergo this type of procedure if:
You have a condition that could worsen or spread with injections
You have a serious blood or bleeding disorder
You are immunosuppressed
You have a low platelet count (critical thrombocytopenia)
You have a serious acute or chronic infection
You are undergoing anticoagulation therapy (e.g. Warfarin)
You are undergoing acne treatment with Accutane (Vampire Facial, Vampire Facelift)
You are pregnant or breastfeeding
Personal Consultation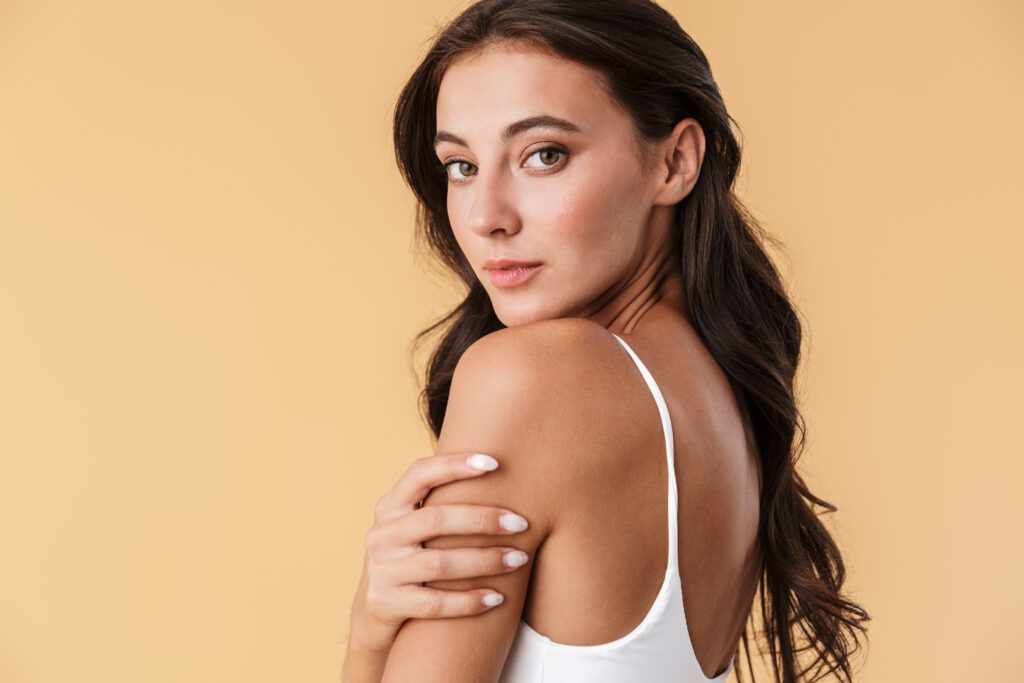 At your personal consultation with Dr. Castillo, you will have the opportunity to specify which Vampire treatment or combination of treatments you are looking for, and for what reasons. He may examine the area in question, as well as take a brief medical history from you. Please speak to him about any questions or concerns you have at this time. He will then outline the tailored benefits your PRP treatment will have for your circumstances.
To book a consultation with Dr. Castillo, call (925) 905-9922 or fill out our online form. For more information about what to expect as a new patient, please check our ​​first visit page. Dr. Castillo also offers patients traveling further than 100 miles for treatment up to $500 in travel support credit, so you can concentrate on what matters most; getting the rejuvenating treatment you need!
The PRP Extraction Procedure
Most Vampire treatments are between 30 minutes to an hour in length, whereas a single O-Shot or P-Shot treatment can be significantly quicker. Dr. Castillo will draw the necessary blood samples needed for treatment from your arm at the time of the actual procedure. Your blood is then spun in a centrifuge at a pre-programmed speed for roughly 6 minutes. This separates the PRP from the other components in the blood. After centrifugation, the topmost layer of plasma is harvested and used in the reinjection procedure.
Cost of PRP Microneedling in Los Gatos, CA
Your PRP treatment is unique to you. There are a variety of different Vampire treatments that can be utilized, so the cost of an individual procedure will depend on your specific circumstances. Please arrange a personal consultation with our knowledgeable staff to find out more information.
Listen to Dr. Castillo's featured podcast episode on women's intimate health platform The V Hive, or explore the Swan Medical blog to discover more about genitourinary wellness and treatment. Follow Swan Medical on Facebook, Instagram, Twitter, and YouTube to see the latest procedure results and PRP news!
References