eCoin for Overactive Bladder
Conveniently located to serve the areas of Los Gatos and San Jose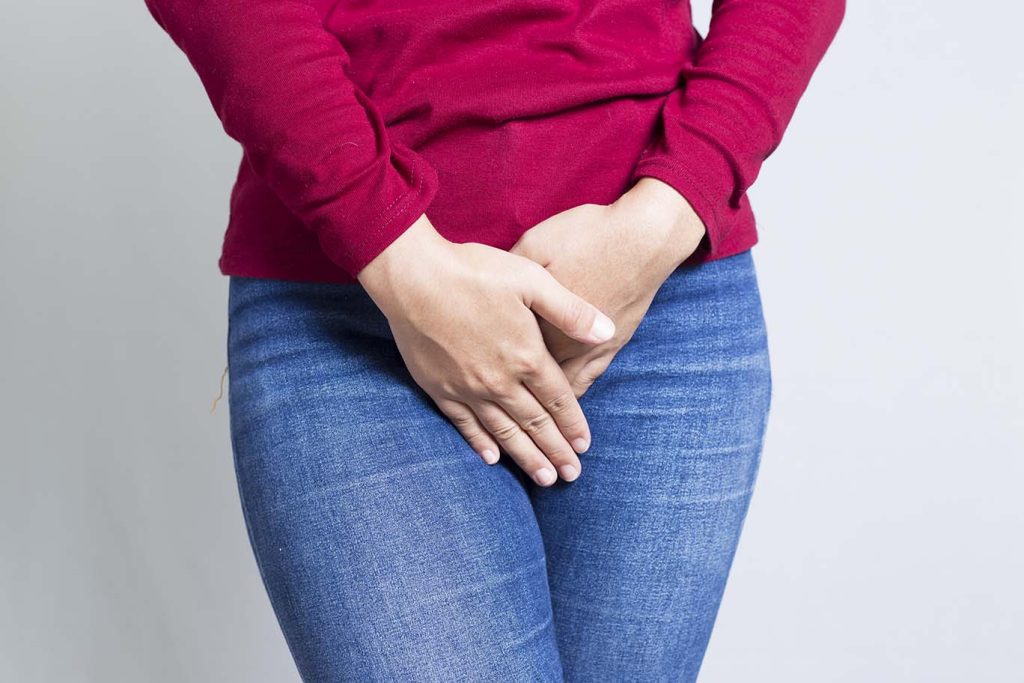 The eCoin is an implantable device that helps patients restore bladder control. Newly FDA approved, and no bigger than a nickel, a disc-shaped device is implanted under the skin close to the ankle to stimulate the peripheral tibial nerve. This provides neuromodulation that helps patients with the symptoms of urge urinary incontinence (UUI), or a sudden uncontrollable urge to urinate.
Dr. Peter Castillo is a leading dual board-certified urogynecologist. At Swan Medical in Los Gatos, he provides essential treatments to help patients overcome bladder problems, as well as comprehensive pelvic health and wellness procedures. If you are interested in the eCoin for overactive bladder, please schedule a consultation by calling (925) 905-9922 or by filling out our inquiry form online. 
About Overactive Bladder
Many men and women experience chronic bladder issues, especially older adults. A European study of 10,000 individuals discovered that approximately 36% of men and 43% of women over the age of 40 had indications of OAB. (1)  The symptoms of an overactive bladder can be frustrating. The four most common are:
Urgency: An urgent need to urinate
Frequency: Needing to urinate often
Nocturia: Nighttime urination
Urgency Incontinence: Involuntary urination
An overactive bladder can disrupt daily life and interrupt sleep. In turn, this may lead to distress and embarrassment. Now, patients can receive a treatment that alleviates the worry of overactive bladder symptoms using the messages our nerves send to the brain.
What is Urge Urinary Incontinence?
Patients with UUI experience sudden compelling urges to void and involuntary leakage of urine. A person is more likely to develop UUI if they:
Are older
Are overweight
Have had a hysterectomy
Have had prior pelvic surgery
Have diabetes mellitus
Have pulmonary disease
Have dementia (3)
Statistics show that UUI is far more common than many people realize. Around 10 million patients in the U.S. have UUI, with suspected estimates being much higher. In 2007, researchers estimated that more than 25 million people in the U.S. experienced episodes of UI. (4) 
Depending on your circumstances, there are a variety of treatment plans. Speak to Dr. Castillo about the best treatment for your bladder concerns and if eCoin is right for you.
Feel In Control
The eCoin is on the leading edge of overactive bladder treatment. It's a small, leadless device with a diameter of 23 mm (0.9 in) and a thickness of 2.4 mm (0.09 in).(2) The implant comes with an external "Patient Controller." It is placed under the skin directly above the peripheral tibial nerve. This nerve runs along the back of the leg. The path then connects to the sacral nerves that control the bladder and pelvic floor muscles. By harnessing the electrical impulses of the peripheral tibial nerve pathway, eCoin provides relief from the uncomfortable symptoms of overactive bladder, significantly improving quality of life. 
Some patients opt for nonsurgical techniques to counter UUI before turning to eCoin. These include conservative measures, medications (anticholinergic therapy), Botulinum toxin A (commonly known as Botox), and stimulation of nerves from outside the body. Where prior treatments have failed, eCoin could be the solution!
Benefits
Clinically proven to reduce UUI (5)
May succeed when other treatments fail
Less-invasive treatment
External controller for patient comfort
No external leads, wires, or tubes
Increased ability to perform daily tasks
Better quality of life and functionality
Candidates for eCoin
Candidates for eCoin are patients who are experiencing the effects of an overactive bladder and show symptoms of urge urinary incontinence. If you are experiencing discomfort and embarrassment from poor bladder control, and if these symptoms are regularly impacting your quality of life, eCoin may be the minimally-invasive solution. eCoin may not be a suitable treatment for patients with:
With infections, open wounds or sores on the lower leg or foot
Who have had prior surgery in the implant area
Who have had previous, unhealed trauma in the implant area
Venous disease or insufficiency in the lower leg (e.g. varicose veins)
Arterial disease/insufficiency in the lower leg
Vasculitis or dermatologic conditions in the lower leg
Lower leg neuropathy
MRI Machines & eCoin
The FDA stresses the importance of patient safety in Magnetic Resonance Imaging (MRI) scanners. MRI machines use tremendously strong magnetic fields to produce images of physiological bodily processes. The eCoin itself is MR conditional, meaning it is safe in MRI machines under certain circumstances and settings. However, patients should be aware that the Full details about other treatments that may interfere with eCoin are available from Dr. Castillo.
Personal Consultation
At your personal consultation with Dr. Castillo, you can discuss the difficulties you have been having with overactive bladder in a private setting. We will ask you to give us some details about your condition and fill out some details about your medical history. Dr. Castillo may also perform a pelvic examination. After you have discussed the issues you are facing, Dr. Castillo will tell you how eCoin works, how the Patient Controller works, and the implantation procedure. If you are a suitable candidate, we will schedule a day for you to come in for eCoin implantation.
Procedure
The eCoin procedure can be performed under local anesthesia. Once this has been administered, Dr. Castillo will mark the location of the ankle and the corresponding site for eCoin implantation using a circular template. He will then make a 3 cm (1.18 in) incision above this area. Using a surgical tool, he will create a pocket for the eCoin device. Dr. Castillo pinpoints the area where the posterior tibial nerve is closest to the surface of the skin. This is the best area for eCoin implantation. Once the eCoin is placed into the correct position, the incision site is carefully closed. Finally, we will provide an ankle support garment to protect the treatment area.
Recovery and Results
If you've received an eCoin implant, it won't be switched on straight away. Although the eCoin implantation procedure is minimally-invasive, your body will still need to heal effectively. You should expect mild bruising and swelling for about two weeks, and you may need to choose footwear that does not impede the device.
During the healing process, Dr. Castillo advises you not perform activities that involve excessive twisting or stretching of the area for at least 8 weeks after your implantation procedure to prevent movement or migration away from its ideal location. Keep the area clean and dry until your first post-procedure follow-up with Dr. Castillo. Additionally, do not try to manipulate the eCoin through the skin, as this may also cause displacement requiring additional adjustments. At a suitable time after your incision points are healed, we will invite you to come in for eCoin device activation.
Cost of eCoin in Los Gatos, CA
The cost of eCoin implantation for overactive bladder varies depending on a patient's individual circumstances. To find out if your health insurance plan covers eCoin peripheral tibial nerve stimulation, please contact your provider directly. Book a personal consultation with Dr. Casillo to find out more about the life-altering benefits of eCoin! Call us today to schedule an appointment, or fill out our simple online inquiry form for more details.
Be sure to join Dr. Castillo on our social media, and read testimonials from real Swan Medical patients here.
FAQ
What is an eCoin?
The eCoin is a new, nickel-sized implantable device for the control of overactive bladder symptoms. It is placed under the skin close to the ankle in a simple outpatient procedure, usually performed under local anesthesia. The device stimulates the posterior tibial nerve, and through neuromodulation, limits the effects of urge urinary incontinence.
Is the eCoin connected to a power source?
The eCoin device is battery-powered. There are no leads or cumbersome equipment; just a nickel-sized disc placed close to the ankle to stimulate the peripheral tibial nerve.
How comfortable is the eCoin?
The majority of patients have no trouble with the eCoin's subdermal placement. If you experience discomfort after post-procedure healing is complete, please contact your provider promptly.
References