Beautiful Outside, Powerful Inside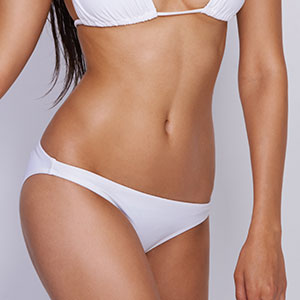 Labiaplasties and vaginoplasties are procedures that address issues of female sexual health and comfort. These procedures can reverse the changes that occur in a woman's intimate areas due to childbirth, hormonal changes, or genetic conditions. Each addresses a different part of the female anatomy. A labiaplasty removes excess skin from the labia minora, the inner lips of the vagina. A vaginoplasty tightens the muscle and skin that compose the vaginal cavity.
Dr. Peter Castillo is a compassionate and experienced specialist in women's sexual health and understands the special considerations that surgery in this intimate area requires. His patients choose Swan Medical for Dr. Castillo's technical skill and emotional sensitivity. If you've been considering a labiaplasty, vaginoplasty, or both, call (925) 905-9922. Or, fill out an online form to get started and schedule a personal consultation.
Before and After Photos
About Intimate Surgery
Women's intimate surgery is one of the fastest-growing areas in aesthetic plastic surgery. More and more women are being proactive about their intimate health and taking advantage of the many advanced medical procedures available. When performed in healthy, well-prepared patients, these procedures have high satisfaction rates and pose low risks for complications. (1)
Every woman has a unique story and unique desires. However, every woman deserves a fulfilling sex life and the ability to enjoy every aspect of her femininity. Whether looking to improve aesthetics, function, or other concerns, Swan Medical offers a variety of services to restore sexual function, vaginal health, confidence, and intensify pleasure.
What Is a Labiaplasty?
Women pursue labiaplasties for different reasons but share the common goal of reducing the labia minora or obtaining symmetry. These highly sensitive lips are an important anatomical feature but can change size and shape over the course of a woman's life. While labia do vary in appearance from woman to woman, enlarged labia can cause discomfort in certain kinds of clothing or while performing certain activities, including pain during sex. Women who are displeased with the appearance of their labia find that this procedure restores their confidence in the bedroom, and allows them to wear tight garments without embarrassment. (2)
What is a Vaginoplasty?
Up to 76% of women experience decreased vaginal sensation at some point in their life. This is often accompanied by the feeling of a widened vagina or vaginal laxity.
This is a common complaint among women who have given birth vaginally, and doesn't necessarily have anything to do with sexual "dysfunction." Giving birth stretches the delicate tissue of the vagina, and can cause the muscles in the pelvic floor to separate, contributing to a looser vagina. This compromises a woman's ability to enjoy the pleasurable friction that intercourse would otherwise impart.
Stretched tissue around the opening of the vagina leaves the vaginal opening enlarged or gaping, which can lead to lessened sensation, or difficulty achieving orgasm.
A vaginoplasty tightens the vaginal canal by removing excess skin, narrowing the opening to the vagina, and restoring the muscles for a firmly supported vagina. (1)
Benefits
Surgical vaginal rejuvenation procedures like labiaplasty and vaginoplasty address different areas of a woman's anatomy.
However, both are effective ways to improve:
Confidence
Comfort
Sexual enjoyment
Support
Candidates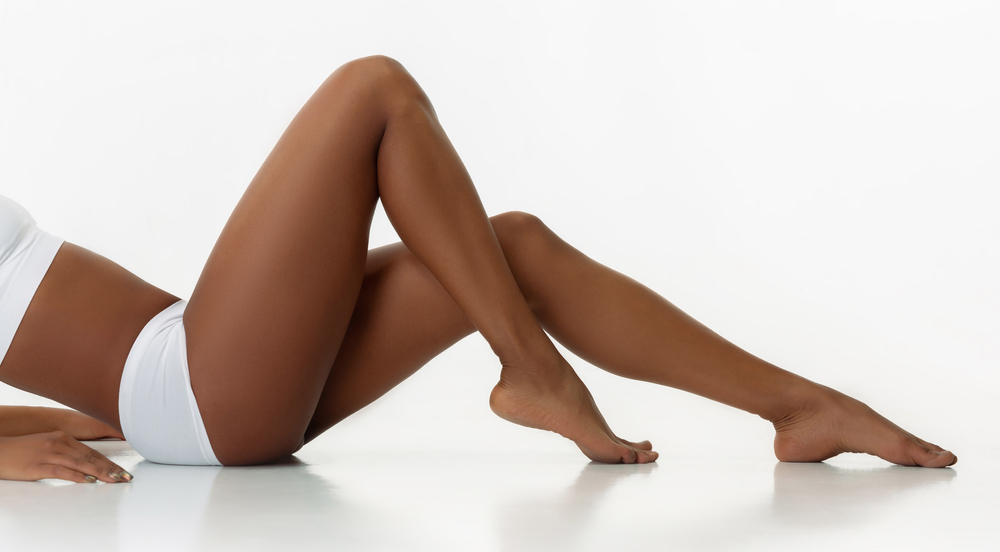 Candidates for labiaplasties and vaginoplasties should be in good health. It's equally important that they should choose to undergo these procedures for their own motivations, not because of pressure from a partner, or the unrealistic depictions promoted by the media. It's generally recommended that women who are planning to have more children through vaginal deliveries wait until they've completed their family to undergo a vaginoplasty, as results may be impacted by future births. However, labiaplasty procedures can be performed safely regardless of future childbearing. Choosing to undergo a vaginoplasty, labiaplasty, or both is an important decision. These delicate areas are loaded with nerve endings, and surgery in these areas demands technical skill on the part of the surgeon and a commitment to proper after-care by the patient.
Personal Consultation in Los Gatos, California
During your consultation at Swan Medical, Dr. Castillo and our staff will make sure that you're comfortable. 
We take every step to ensure that we host an attentive, caring, and professional environment so that you'll feel comfortable asking questions and discussing your concerns. As one of the nation's leading specialists in women's health, he understands the importance of your consultation and the significance that a labiaplasty or vaginoplasty can have in the course of your life. After a frank discussion and thorough examination, he'll be able to determine the best course of action for your intimate rejuvenation. If you'd benefit more from another procedure, he'll be able to recommend the best course of action for your health. You'll be given a personalized treatment plan and instructions on how to best prepare for your procedure. Both labiaplasty and vaginoplasty can each be performed with a variety of specialized techniques that will be dictated by your needs and anatomy. Dr. Castillo will determine the optimal method to improve your unique anatomy and explain the processes involved.
Procedures
Your procedure will begin with adequate anesthesia to ensure that you are resting comfortably and feeling no pain during your surgery.
Vaginoplasty Procedure
A vaginoplasty has two main goals:
Improve the strength, tone, and control of the vaginal muscles
Narrow the diameter of the vaginal opening and internal structure
These effects are achieved by removing areas of tissue from the loose skin of the vagina wall and introitus (opening) and then closing the incisions with a re-absorbable suture. In this way, Dr. Castillo can tailor a tighter, firmer, lower third of the vagina. While operating, he will also reinforce the separated muscles with sutures, for long-lasting results. All of the procedures he performs are designed to create vibrant, rejuvenated anatomy, without risking areas of high sensitivity.
Although surgical technique is similar to vaginal prolapse repairs, the goals are very different. Prolapse outcomes are specifically to re-create the vaginal compartments to improve bowel and bladder function, this does not always result in a tighter opening. In fact, we often perform secondary surgeries for patients who underwent prolapse repairs that were expecting restoration of vaginal caliber.
If a vaginal prolapse is discovered during the examination, this can be addressed at the same time as other procedures to minimize down-time during a single recovery.
Labiaplasty Procedure
The labia are complex areas of tissue that play an important role in vaginal health and sexual function. Because they vary in size and structure from woman to woman, there are several different techniques that are used to reduce elongated tissue for natural-looking results that preserve sensitivity and satisfy a woman's aesthetic desires.
Dr. Castillo may perform a trim technique, in which either one or both of the edges of the labia minora are trimmed away for shorter dimensions, and the edges sutured closed.
He may choose to use a wedge technique, in which small triangular sections of the labia are removed, and the exposed edges sutured together. This preserves the natural contours of the edges of the labia while reducing the area of the tissue and leaving any scars carefully concealed in the remaining folds. The decision is based on a thorough conversation to identify the clients needs, desires and anatomy to determine the best technique for the patient.
It's not the technique that should be the focus, rather it's the experience of the surgeon that determines the ideal approach for each patient to ensure outcomes and satisfaction without unintended consequences.
Recovery
As you recover, you'll return to Swan Medical for follow-up appointments so that we can monitor your progress. You will be given antibiotics during surgery to reduce the risk of infection, and pain medication to make this time more comfortable. You'll also be given clear instructions as to the care of your incisions, and what to expect during the healing process.
Whether you've had a vaginoplasty, labiaplasty, or both, refrain from sexual activity for at least 6 weeks, or until you are given the go-ahead by Dr. Castillo.
Real Results
95% of patients that underwent vaginoplasty reported a marked improvement in sexual sensitivity, as well as greater vaginal tightness at their 6-month follow-up, according to a recent study. (2) In another study of women who had undergone labiaplasties, things were also certainly looking up! Over 40% of the women surveyed reported an increase in sexual relations, 35% of them enjoyed more orgasms, and 35.3% of them observed that they were enjoying stronger orgasms than before their surgery. (3) If you feel that your intimate anatomy is holding you back from enjoying everything that womanhood has to offer, a labiaplasty or vaginoplasty may be an important investment in your quality of life. Dr. Castillo has helped many women over the course of his career. You can read their stories on our review page. To learn more, schedule a personal consultation at Swan Medical. You can reach our helpful staff at our offices in Los Gatos by calling (925) 905-9922.
Corresponding & Complementary Procedures
For women who are reluctant to undergo surgery, but interested in vaginal and labial rejuvenation, there are non-surgical therapies that have recently been introduced. For the properly selected patient, we have various energy based therapies that can treat lax and atrophied tissue of the vulva and vaginal canal without any downtime or recovery. These specially designed therapies emit either temperature-controlled radiofrequency energy or laser energy to kickstart the body's own regenerative abilities for improved tightness, moisture, sensitivity and improved urinary symptoms.
How Much Do Labiaplasties and Vaginoplasties Cost in Northern California?
Labiaplasties are very different procedures from vaginoplasties. However, both are tailored to the patient's unique anatomy and needs. As a result, the cost of either of these surgeries varies from patient to patient. The best way to learn more about what a labiaplasty or vaginoplasty will entail, including the cost, is to schedule a consultation. After discussing your needs and an examination, Dr. Castillo will be able to give you an accurate estimate for your intimate makeover. 
References
Austin RE, Lista F, Vastis PG, Ahmad J. Posterior Vaginoplasty With Perineoplasty: A Canadian Experience With Vaginal Tightening Surgery. Aesthet Surg J Open Forum. 2019;1(4):ojz030. Published 2019 Oct 15. doi:10.1093/asjof/ojz030
Dobbeleir JM, Landuyt KV, Monstrey SJ. Aesthetic surgery of the female genitalia. Semin Plast Surg. 2011;25(2):130-141. doi:10.1055/s-0031-1281482
Placik, O. J., & Arkins, J. P. (2015). A Prospective Evaluation of Female External Genitalia Sensitivity to Pressure following Labia Minora Reduction and Clitoral Hood Reduction. Plastic and Reconstructive Surgery, 136(4). doi: 10.1097/prs.0000000000001573