Hair Removal
Conveniently located to serve the areas of Los Gatos and San Jose
Laser hair removal is an easy and permanent way to reduce unwanted hair growth. Laser hair removal can be performed nearly anywhere on the body, and after each round of hair removal treatment, hair can't grow back.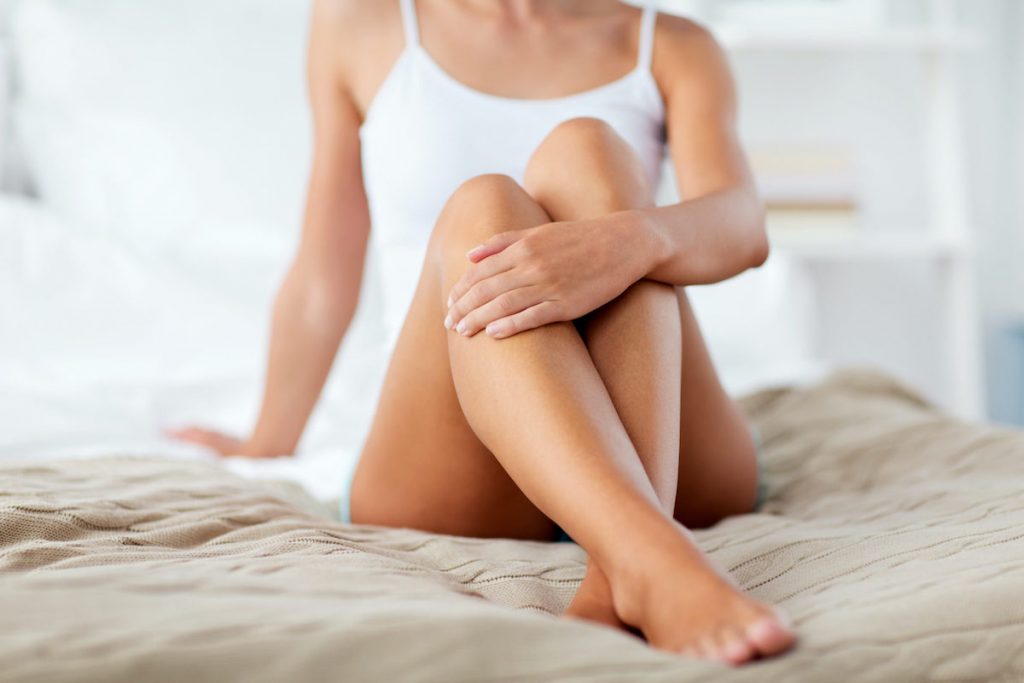 Forget the hassle of constant shaving or painful plucking and waxing. This treatment lets you be hair-free before and look forward to heading to the beach, lounging poolside, or just feeling your best year-round. We can safely and effectively remove hair from most regions of your body, including hard-to-reach spots.
Our Forever Bare BBL by Sciton will let your skin shine. Sciton's gentle but precise light energy targets the follicles of unwanted hair. This results in a thermal effect that disrupts the cellular structure and hair production. When you've completed several laser hair removal sessions, you'll enjoy smoother, stubble-free skin – forever.
Let our team of highly skilled professionals help you achieve your aesthetic goals. We offer a variety of treatments that will help you feel and look your best. Contact Swan Medical today to continue your aesthetic journey with a team to support your goals. Call our Santa Clara County office at (925) 905-9922 and set up an appointment. You can also visit our helpful page for new patients for more useful information.
How Do Hair Removal Treatments Work?
Modern lasers and other light-based technologies serve countless industrial, medical, and cosmetic functions. They can effortlessly cut elaborate patterns into steel or perform life-saving surgery. In the cosmetic and dermatological fields, light treatments like intense pulsed light and laser therapy can treat painful varicose veins, rejuvenate the skin, or remove tattoos. These technologies use an intense beam of light energy that is controlled and aimed to target certain tissues while leaving others unharmed. Regardless of the kind of light therapy, when used on the skin, this technology works on the principle of selective photothermolysis.
The intense light creates a high temperature that is absorbed by darker-colored tissue components, like dark spots or hair. This allows for photo epilation: the use of light for hair removal. When it comes to hair, it's the melanin in the hair follicle that attracts this energy. The hair follicle is then destroyed by the heat and is no longer able to produce hair. The surrounding tissue is left undamaged. (1)
Previous methods of photo epilation worked best on those with dark, coarse hair and light skin. After all, while melanin is what makes our hair dark, it's also what gives our skin its color. However, Forever Bare's BBL technology is safe and effective on a wide range of skin types and colors that other devices just can't treat. (2)
Forever Bare
Traditionally, hair removal treatments applied all of their energy to any given area all at once, emitting a kind of "blast." Broadband light treatments like Forever Bare use pulses of energy for a more gentle effect. This form of intense pulsed light energy allows the skin to absorb the light, heat up, and then cool down in rapid succession to avoid damage via overheating and burning the skin.
Popular treatment areas include:
Underarms
Bikini areas
Backs
Legs
Upper lip
Forever Bare's gentle pulses of energy and high repetition rate provide a safe, fast, comfortable and effective treatment. The motion BBL technology allows for extremely even heating of hair follicles and minimizes missed areas that occur with traditional hair removal devices. (2)
Benefits That Last
Patients that got a Forever Bare treatment 10 years ago are still hair-free and enjoying their results. (3) Imagine not having to shave or wax – ever again. There are many benefits to hair removal with light energy, and Forever Bare can improve the health of your skin by eliminating the need for other hair removal techniques and products that can stress and age the skin.
Benefits of hair removal with BBL include:
Less ingrown hairs
No more nicks, skin irritation, or razor burns
Smoother skin
No downtime
Treat large or multiple areas quickly
Saves time
Zero downtime: Patients resume normal activities immediately.
Long-lasting results: Studies include patients treated 10+ years ago
Safe for all skin types and colors
Effective on all body areas: Face, neck, chest, arms, and hands (3)
Candidates For Forever Bare In The Bay
Candidates for light-based hair removal wish to permanently lessen and remove unwanted hair.
Schedule a consultation at Swan Medical to meet with one of our certified laser technicians at our beautiful offices in Los Gatos and determine whether you are a good candidate for hair removal with Forever Bare. To learn more about the other services that Dr. Peter Castillo and his staff offer, and how they change lives, watch our patient testimonials.
Personal Consultation
During your first visit, the team at Swan Medical will answer any questions you may have. We will discuss your concerns and review your skin condition and medical history.
The number of Forever Bare treatments will vary from patient to patient and may be anywhere from 5 to 7 sessions. Like all laser hair removal procedures, multiple treatments are required for even and consistent hair removal. These specifics will be discussed in your consultation prior to treatment.
Preparation
It is crucial to apply sunscreen regularly prior to and following the procedure in order to protect your skin. You'll also need to shave the area the day before your procedure. This eliminates any extra hair being burnt during the treatment. Avoid plucking or waxing before your appointment as this will remove the follicles and reduce the efficacy of your treatment. After all, it's the dark root of the hair that allows the light energy to affect the follicle and halt hair growth.
You'll also need to be prepared to undergo several BBL sessions. Photo epilation only affects hair while it's in the active growth phase and each and every hair on your entire body is in a different stage of growth at any given time. That's why you lose a hair here and there, and not all at once.
The process of hair growth occurs in distinct ordered stages:
Anagen: the active growth phase
Telogen: the resting stage
Catagen: the regression of the hair follicle phase,
Exogen: shedding of hair
Kenogen: the phase between the empty hair follicle and the growth of a new hair.
You'll need to come back over the course of several months to ensure that all of the follicles are treated as they cycle into the growth phase. (2)
Procedure
Forever Bare has a few features that set it apart from other hair removal systems and make your treatment session optimal. While other laser hair removal treatments can take over an hour, Forever Bare is able to treat a larger area at once, while also being able to target small areas precisely. Your session will only take minutes.
Your laser technician will prep the treatment area, apply a cooling gel and gently slide the handheld device across your skin. The rapid bursts of broadband light heat and destroy the hair follicles. Discomfort is usually minimal, but depending on the sensitivity of the area being treated, you may opt for a topical numbing cream to be applied before your session begins.
Results
After your Forever Bare session, you'll notice that the hair in your treatment area may seem more prominent, but in fact, has been successfully compromised. The light therapy has damaged the root of the hair and the follicle. You'll notice that your hair in the treatment area will begin to fall out in the weeks following your session. Depending on the area(s) that you're treating and how well your hair reacts to the treatment, you should begin to notice less hair after your first few treatments. Although committing to hair removal with Forever Bare will take several months of treatment, after your sessions are complete you'll never have to think about hair removal again.
How Much Does a Forever Bare Treatment Cost in Los Gatos?
The cost of your BBL hair removal will depend on the areas you choose to treat, and the number of treatments required to achieve satisfactory results. During your personal consultation, our experienced technicians will be able to estimate the number of treatments you'll require and the total cost of this service. Swan Medical offers specials that can save you money, so be sure to sign up for our special offers when you fill out our convenient online form to schedule your first visit.
FAQ
What is BBL?
BBL stands for broadband light. It's a form of Intense pulsed light therapy that was developed here in Silicon Valley. This light therapy uses short and intense pulses of light to target and eliminate dark-colored elements in the skin like sunspots and unwanted hair.
References
Ash C, Donne K, Daniel G, Town G, Clement M, Valentine R. Mathematical modeling of the optimum pulse structure for safe and effective photo epilation using broadband pulsed light. Journal of Applied Clinical Medical Physics. 2012;13(5):290-299. doi:10.1120/jacmp.v13i5.3702
Liew, S.H. Laser Hair Removal. Am J Clin Dermatol 3, 107–115 (2002). https://doi.org/10.2165/00128071-200203020-00004
Sciton. Forever BareTM. Sciton Aesthetic & Medical Lasers. Published 2021. Accessed April 19, 2021. https://sciton.com/physicians/forever-bare-bbl/