Testosterone Replacement Therapy
Conveniently located to serve the areas of Los Gatos and San Jose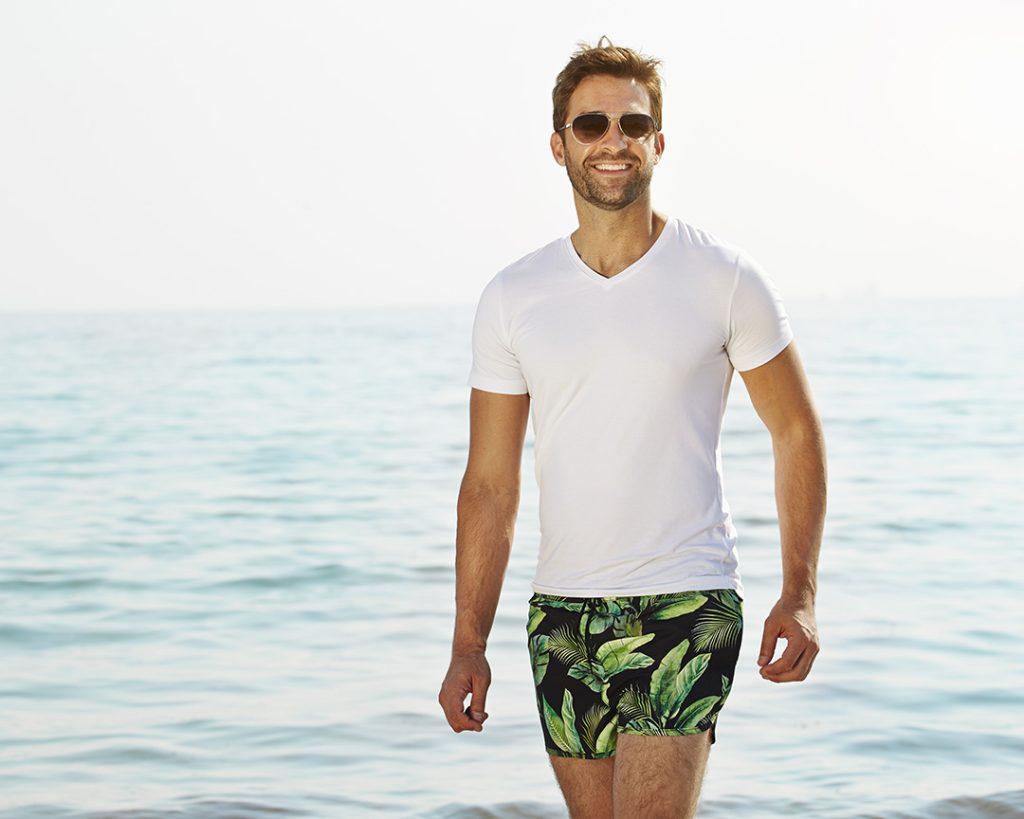 Testosterone replacement therapy, or TRT, is an effective treatment for men who face the symptoms of low testosterone, which can develop with age. After 40, testosterone levels in the body can decrease at a rate of roughly 1% per year. (1) These hormonal changes can affect men in many ways. Telltale signs of low-T include sexual difficulties, hair loss, a decrease in muscle mass, and weight gain. But with TRT, men with low testosterone can find help for these issues.
Hormonal imbalances can be difficult to identify at first. But, if you have recently found your workout at the gym more challenging, you've been experiencing sleep disturbances, or you've felt a general lack of motivation, these could be more subtle signs of hormone issues that need to be addressed.
Swan Medical serves men and women of San Jose, Los Gatos, San Francisco, Davis and farther afield. We specialize in intimate wellness, supporting patients through the changes that some with age by providing a number of therapeutic treatments, including testosterone replacement therapy. To book a TRT consultation with board-certified urogynecologist Dr. Peter Castillo, call our San Jose office at (925) 905-9922 or fill out the contact form on our website.
About Testosterone
Testosterone is a key male sex hormone that plays a role in growth and reproductive health throughout a man's lifetime. It regulates many things in the male body, including erectile function, energy levels, and immune function. It is produced in the testes, but regulated by the pituitary gland and the hypothalamus in the brain.
Over time, the body's testosterone production can dwindle. This can be a result of a number of factors including genetics, illness, weight gain, lifestyle factors, and medication use. (2)
Age-related decline in testosterone levels causes a number of unwanted symptoms, including the following.
Sexual Dysfunction
Weight Gain
Muscle Weakness/Loss
Low Mood
Fatigue
Hair Loss
Brain Fog
Sleep Issues
Low Motivation
Low-T can have some more obvious physical effects, like difficulty getting or maintaining an erection and decreased athletic ability. But what many men do not realize is that testosterone also plays an important role in heart health, brain health, and bone health. The symptoms of low-Thave physical and mental attributes, and you may be suffering from some or all of them. But even if you are experiencing these effects, the only way to know for sure if you have low-T is by getting a blood test analysis from a medical professional.
Hormone Replacement for Men
Hormone replacement therapy has been used for a number of decades, helping men and women replenish the hormones they need to live an active, fulfilling life. There are many ways to administer testosterone, based on the individual requirements of the patient. These include:
Injections
Pellets
Topical Gels
Patches
Buccal Tablets
How Do I Know If I Need TRT?
Men usually begin noticing subtle changes in their bodies after the age of 40. These may become more discernible when they enter their 50s. If a blood test confirms you have low-T, the decision to undergo testosterone replacement therapy is a personal one. However, in most cases, men seek TRT to improve their general mood and energy levels, to help them to maintain a satisfying sex life, and to help them to maintain a healthy weight.
Aging should not be a struggle. And with TRT, you can find a new lease on life. Renew your energy and drive with TRT at Swan Medical. Call our San Jose office at (925) 905-9922 or complete a short inquiry form to find out more information about how hormone replacement therapy can help you. Find out what to expect from your first visit here.
About BHRT
Swan Medical offers patients the latest strategy in hormone replacement, Bioidentical Hormone Replacement Therapy (BHRT). BHRT uses naturally-derived ingredients rather than synthetic hormones, which can cause unwanted side effects like headaches. These compounds are biologically and chemically the same as natural testosterone.
How Can BHRT Help Me?
Specifically formulated for men
Natural and effective testosterone
Addresses erectile dysfunction & low libido
Improves energy, motivation & focus
Increases bone density
Increases lean muscle mass
Improves muscle strength
Stabilizes mood
Helps to facilitate weight loss
As well as a host of other benefits, some studies have revealed that TRT may help with the negative effects of certain medical conditions. (3) For instance, diabetes-related erectile dysfunction (ED) is a result of inconsistent blood sugar levels. The inconsistencies in blood sugar levels have a knock-on effect on nitric oxide, the chemical responsible for penis rigidity. (4) HRT can contribute to a rebalancing of blood sugar levels to help the body replenish lost nitric acid.
Dr. Castillo will find the right treatment for your needs at Swan Medical. Find out more about our Hormone Membership program and reap the benefits of TRT with bioidentical hormone replacement!
Candidates
Candidates for BHRT are men with confirmed low-T who are fit and healthy enough for hormone therapy. There are only some conditions that may stop you from getting treatment, which include the following. (5)
Prostate Cancer
Male Breast Cancer
Elevated Red Blood Cell Count
Uncontrolled Heart Failure
Uncontrolled Sleep Apnea
Don't go it alone. Get the help you need for low-T by contacting Dr. Castillo's scheduling staff for a personal consultation in San Jose.
Personal Consultation
Your meeting with Dr. Castillo is a chance for you to discover more about BHRT, and see just how much you can gain from it! As a board-certified urogynecologist, he sees many patients from all walks of life. No conversation is out-of-bounds, so feel free to have a frank conversation about the difficulties you have been facing. Dr. Castillo will draw up a TRT treatment plan for you according to your unique circumstances. He may also recommend complementary therapies that will help you regain your strength, energy, and mental fortitude.
Beneficial Supplements
PT 141
Dr. Castillo specializes in providing supplements for healthy sexual function. Bremelanotide, or PT141, is a peptide-based medication suitable for men and women who are looking to improve sexual function. In men, PT 141 can help to increase libido, and help to maintain erection, allowing you to take control of your sexual function and lead a more fulfilling life with your partner.
Sermorelin with Glycine
Sermorelin with Glycine is the supplement world's answer to fatigue and poor immune function. Powerful amino acids affect protein development, leading to the production of growth hormone – which is responsible for maintaining a healthy immune system, keeping our energy levels high, growing and maintaining tissues, and maintaining digestive health.
Men's Abundance
Men's Abundance is a non-surgical way to address age-related hair thinning. Supplements that support hair growth can make a real difference in the lives of men and women suffering from the physical and mental effects of hair loss. Avoid expensive hair transplant costs. Speak to Dr. Castillo about the benefits of Men's Abundance treatment!
Cost of TRT in San Francisco
Every patient receives a personalized treatment plan from Dr. Castillo himself. As a result, the cost of your TRT may vary according to your personal situation. Discover the benefits of testosterone replacement by speaking one-on-one with one of the leading urogynecologists in the San Jose, Los Gatos, San Francisco, and Davis area. Call (925) 905-9922 or send us a completed form to request an appointment.
Read more about bioidentical hormones on Dr. Castillo's blog. You can also find us on Facebook, Instagram, and Twitter.
FAQ
Why is synthetic HRT bad?
While synthetic hormones are not bad per se, they do carry a higher risk of side effects. Some doctors favor bioidentical hormones as they are a natural alternative to synthetic hormones.
Can men get hormone replacement therapy?
Yes! Men over the age of 40 with confirmed low testosterone levels may benefit from testosterone replacement in many ways, including improvements in sexual function, increased energy levels, sharper cognition, better weight management, and increased muscle mass.
How safe is BHRT?
Bioidentical hormone replacement is safe and effective for good candidates for hormone therapy, without any underlying medical conditions that would prevent treatment.
References