Advanced Intimate Wellness Preceptorship
Conveniently located to serve the areas of Los Gatos and San Jose
Presented by Female Pelvic Medicine Specialist Peter Castillo MD, FACOG, FPMRS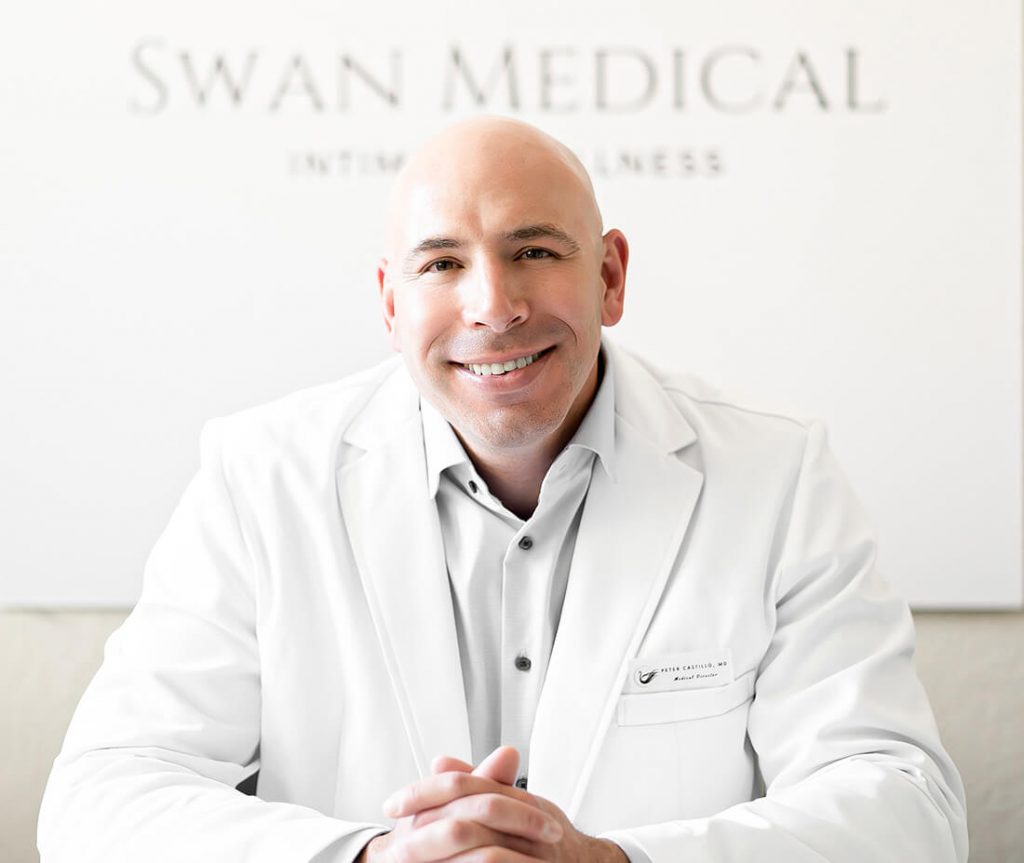 We're back! Advanced Intimate Wellness Preceptorships for 2023 are resuming. We'll be following in-person guidelines for the safety of our patients and attendees. Come join us for small group courses designed to help practices establish an Intimate Wellness Center.
2023 Course Dates
February 18, 2023
April 22, 2023
June 3, 2023
August 19, 2023
October 21, 2023
December 9, 2023
All courses are held at Swan Medical:
15215 National Ave. Suite 104
Los Gatos, CA 95032
RSVP Today! 925-905-9922
About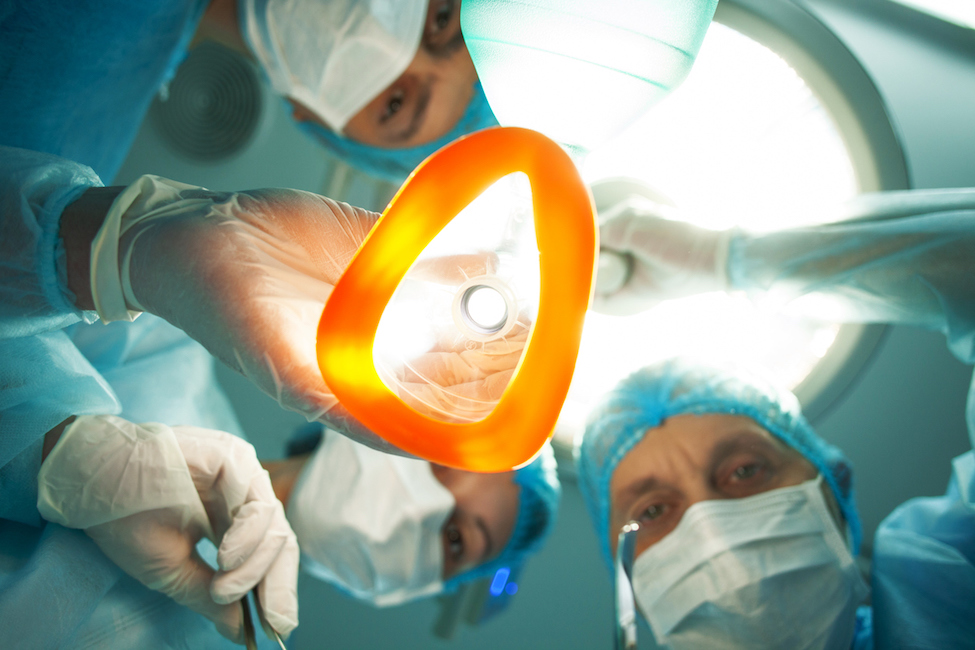 An Advanced Intimate Wellness Preceptorship course with Dr. Peter Castillo is an opportunity to learn how to incorporate the latest women's sexual health therapies into your practice.
Intimate wellness and aesthetics are a growing concern for many patients. However, symptoms and conditions vary and may present differently from one person to the next. Now is the time to learn the skills to succeed and better care for your patients' unique needs. With more resources to promote and maintain urogynecological health available than ever before, more women of all ages are choosing to address their concerns and seek treatment.
After all, nearly 50% of women report experiencing at least one vaginal symptom after menopause. And, almost 70% of sexually active postmenopausal women report a compromised ability to enjoy intimacy and sexual intercourse, which ultimately impacts their overall quality of life. (1) Make sure that you can offer your patients the services they desire and stay at the forefront of this burgeoning field of medicine.
Swan Medical is a leader in the field of intimate wellness, and Dr. Peter Castillo has dedicated his practice to providing his patients with compassionate care in a supportive environment, allowing women access to advanced technology for life-changing treatments. He routinely shares his expertise at comprehensive preceptorships so that his colleagues can help their patients enjoy everything that being a healthy, happy woman entails.
To learn more about the benefits of his Intimate Wellness Preceptorship and how you can enrich your practice, call 925-905-9922. These courses are in high demand, so don't wait to RSVP for the program of your choice. Sign up now by contacting [email protected]. Advanced registration is required, and spots are limited.
What You Will Learn In This Course: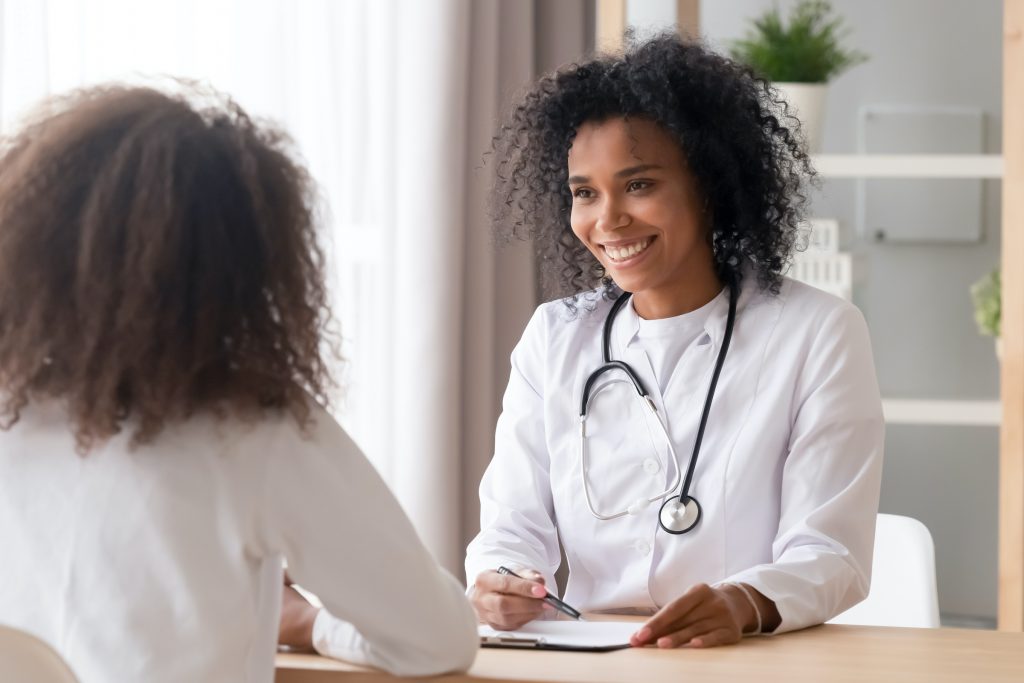 Intimate wellness goes far beyond physiological sexual health. It impacts a woman's sense of purpose, satisfaction in relationships, and emotional wellbeing. (2) Mastering the tools to understand and address patients' concerns ensures that your practice is a trusted resource for dispensing unparalleled care.
Intimate Wellness 101
Women's bodies go through dramatic changes over the course of their lifetimes. With these changes come a variety of concerning symptoms. In this course, you'll receive a comprehensive overview of vaginal health, and the common conditions that arise as a woman goes through the many transitions that occur with aging. You'll learn about how sexual health impacts overall quality of life so that you have the tools to ensure that patients remain healthy and happy.
Vaginal Laser Therapies
LASER technology has been used in gynecology and urology for over 40 years. (1) Learn about how this technology has evolved over time, and how advances in this field of research have led to a proliferation of effective and accessible therapy platforms. Treatments available today include ultrasonic and radiofrequency modalities such as ThermiVa, Mona Lisa Touch, and DiVa laser resurfacing. We'll review how these devices can improve genital health, and how to develop successful individualized treatment plans to meet your patients' needs.
Cosmetic Gynecology
The latest and fastest growing sub-specialty in gynecology, cosmetic gential surgery is in high demand.(3) This suite of routinely performed aesthetic procedures can improve a woman's emotional and physical health, having a lasting impact on overall intimate wellness.
Offering Intimate Wellness Services
If you're interested in expanding your practice's offerings to include intimate wellness services, this preceptorship is the best place to start. You'll learn how to start incorporating sexual health treatments into your care offerings. Whether Bioidentical Hormone Replacement Therapy, O-shots, or investing in vaginal rejuvenation laser platforms, Dr. Castillo will be able to advise a plan that positions you for success. But, treatment modalities are only the start.
Multiple recent surveys conducted in the US and internationally revealed that most women do not discuss their sexual health with their health care professionals. The reason? Discomfort and embarrassment leads them to avoid the conversation entirely. (3) You'll learn from an expert how to develop talking points for a comfortable and effective discussion about sexual wellness. Once your patients understand that this aspect of their health is a normal and appreciated concern, they'll be eager to pursue treatment. Sensitive marketing with strategic focus can encourage patients currently receiving other treatments to pursue sexual wellness therapies. Learn proven methods for building the trust necessary to establish lasting patient relationships.
Call 925-905-9922 today to reserve your seat.
Overview of other Complementary Procedures
Sexual wellness is multifactorial. And with the host of intimate therapies available today, there's more ways than ever to treat the nuances of a patient's unique conditions, and give them every advantage on their path to intimate health and sexual satisfaction. During the Advanced Intimate Wellness Preceptorship, Dr. Castillo will review how these treatments can be combined with other intimate wellness therapies for a holistic approach and a synergistic effect.
vFit+ At-home Therapy for improving vaginal health.
O-Shot/PRP Therapy for enhancing /restoring sexual response and addressing urinary symptoms.
Bioidentical Hormone Replacement Therapy to improve outcomes and relieve accompanying symptoms.
Additional Training Opportunity
Combined O-Shot PRP Training and Certification and BHRT Integration course
(Separate registration required)
Registration Fees and Course Information
All courses are held at Swan Medical's offices in Los Gatos, California from 9:00 am-2:00 pm unless otherwise noted.
Advanced diVa Training: $1,500 (USD) per provider.
Additional providers from same practice $1,000
O-Shot Provider Certification: $1,900 (USD) per provider.
After completing the course, providers become Certified with the American Cosmetic Cellular Medicine Association and can register as affiliates to perform the trademarked O-Shot.
BHRT Integration Course: $700 (USD) per provider.
Registration includes up to 2 non-clinical staff
Combination Course
Take advantage of the opportunity to learn and earn certification about all three treatments in one convenient session from 9:00 am to 3:00 pm. This course includes Advanced Vaginal Laser Therapy Training, O-Shot Certification, and BHRT Integration and is $3,500 (USD) per provider. Additional providers from the same practice can attend for $3,000.
RSVP at [email protected] or call today at 925-905-9922 Advanced registration required, Limited spots available!
About The Doctor
Peter Castillo MD, FACOG
Dr. Castillo is a Fellowship-trained Female Pelvic Medicine specialist and Cosmetic Gynecologist, and the founder of the first private pelvic health center in the San Francisco Bay Area.
Dr. Castillo completed his Fellowship training at the Cleveland Clinic Foundation in Female Pelvic Medicine and Reconstructive Surgery following his OB/GYN residency at St. Barnabas Medical center in New Jersey. After completing his fellowship, he spent the next 5 years overseeing resident research and education in addition to his clinical practice at Kaiser Permanente. He also taught medical students while Assistant Clinical Professor at Stanford University.
Today, as the director of the Women's Pelvic Health Institute and the owner of Swan Medical, he has created a compassionate and attentive environment with world-class resources for women's health.
Pelvic health conditions affect millions of women each year. And, a woman's reproductive health is complex and ever-changing. Swan Medical is dedicated to offering a wide range of clinically-proven, safe and effective therapies that can relieve the symptoms and conditions that accompany childbirth, menopause, surgical complications, and the aging process.
Conducting regular preceptorships is Dr. Castillo's way of continuing his commitment to educating his colleagues about advances in urogynecology.
Call today to reserve your seat at 925-905-9922
Visit Us at www.womensphi.com or www.swan-med.com for more information about our services.
Swan Medical is located at:
15215 National Ave. Suite 104
Los Gatos, CA 95032
Visiting the San Francisco Bay Area
Enjoy everything this convenient destination has to offer during your visit to Swan Medical. Los Gatos, California is adjacent to Silicon Valley and located 20 miles from San Jose, and about 50 miles from San Francisco.
Hotels
Los Gatos Hotel
Toll House Hotel
Best Western Los Gatos (mention Women's Pelvic Health Institute for discount rates)
Beaches
Santa Cruz Boardwalk
Carmel Beach
Wineries
Santa Cruz Mountain Wineries
Napa Valley/Sonoma Valley
Shopping
Santana Row
Valley Fair Mall
Gilroy Outlets
References
Preti, M., Vieira-Baptista, P., Digesu, G. A., Bretschneider, C. E., Damaser, M., Demirkesen, O., Heller, D. S., Mangir, N., Marchitelli, C., Mourad, S., Moyal-Barracco, M., Peremateu, S., Tailor, V., Tarcan, T., De Elise, J. B., & Stockdale, C. K. (2019). The Clinical Role of LASER for Vulvar and Vaginal Treatments in Gynaecology and Female Urology: a Best Practice Document. Journal of Lower Genital Tract Disease, 23(2), 151–160. https://doi.org/10.1097/LGT.0000000000000462
Prairie, B. A., Scheier, M. F., Matthews, K. A., Chang, C.-C. H., & Hess, R. (2011). A higher sense of purpose in life is associated with sexual enjoyment in midlife women. Menopause, 18(8), 839–844. https://doi.org/10.1097/gme.0b013e31820befca
Kingsberg, S. A., Schaffir, J., Faught, B. M., Pinkerton, J. V., Parish, S. J., Iglesia, C. B., Gudeman, J., Krop, J., & Simon, J. A. (2019). Female Sexual Health: Barriers to Optimal Outcomes and a Roadmap for Improved Patient–Clinician Communications. Journal of Women's Health, 28(4), 432–443. https://doi.org/10.1089/jwh.2018.7352